Ellen Behrend, VMD, PhD, DACVIM
Joezy Griffin Endowed Professor and Alumni Professor Emeritus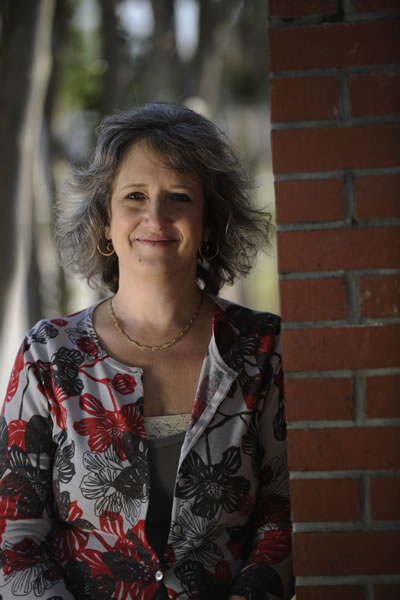 Contact
334-844-4690
behreen@auburn.edu
Department of Clinical Sciences

Auburn University
College of Veterinary Medicine
1130 Wire Road
Auburn, AL 36849
Education
PhD, Auburn University, 2001
MS, Colorado State University, 1994
VMD, University of Pennsylvania School of Veterinary Medicine, 1988

Biography
Dr. Ellen Behrend received her VMD from the University of Pennsylvania School of Veterinary Medicine in 1988, followed by a one-year internship in Small Animal Medicine and Surgery at Michigan State University and then two years in private practice.
Dr. Behrend finished both a residency in Small Animal Internal Medicine and a Master's Degree at Colorado State University in 1994, and she completed a fellowship in Endocrinology in 1998 and a Ph.D. in 2001 from Auburn University. Dr. Behrend has served as a consultant for the Auburn University Endocrine Diagnostic Service since 1994 and VIN since 1998.
She is currently the Joezy Griffin Professor in the Department of Clinical Sciences and an Auburn University Alumni Professor.
She has authored or co-authored approximately 70 abstracts, 65 journal articles and 35 book chapters as well as serving as section editor for five textbook editions. Dr. Behrend is board-certified by the American College of Veterinary Internal Medicine (Small Animal Internal Medicine) and is a member of the College's Board of Regents.
Daniels Award for Excellence in Small Animal Endocrinology
Dean's Award for Excellence in Teaching
Pfizer/Zoetis Distinguished Teacher Award – Awarded Twice
Research Interests
Canine and feline endocrinology, especially canine adrenal function and hyperadrenocorticism (Cushing's disease)
Publications and Links
Reid LE, Behrend EN*‡,Martin LG, Kemppainen RJ, Ward CR, Lurye JC, Civco TD, Lee HP. Effect of trilostane and mitotane on aldosterone secretory reserve in dogs with pituitary-dependent hyperadrenocorticism. J Vet Int Med 2014;28:443-50. Epub ahead of print DOI: 10.1111/jvim.12276.
Behrend EN, Kooistra HS, Nelson, RW, Reusch CE, Scott-Moncrieff JC. Diagnosis of spontaneous canine hyperadrenocorticism: 2012 ACVIM consensus statement (Small animal). J Vet Int Med 2013;27:1292-1304.
Eiler K, Bruyette DS, Behrend EN, Kemppainen RJ, Kass PK. Comparison of intravenous vs. intramuscular administration of corticotropin-releasing hormone in healthy cats. J Vet Int Med 2013;27:516-21.
Fletcher JM, Behrend EN**‡,Welles EG, Lee HP, Hosgood G. Glucose detection and concentration estimation in feline urine samples with the Bayer Multistix® and Purina Glucotest. J Fel Med Surg 2011;13:705-11. doi:10.1016/j.jfms.2011.06.002 [Epub ahead of print].
McGraw AL, Whitley EM, Lee H, Boothe DM, Behrend EN**‡.Determination of the concentrations of trilostane and ketotrilostane that inhibit ex vivo adrenal synthesis of cortisol, corticosterone and aldosterone. Am J Vet Res 2011;72:661–665.
Declue AE, Martin LG, Behrend EN, Cohen LA, Dismukes DI, Lee HP. Cortisol and aldosterone response to low-dose cosyntropin in cats. J Am Vet Med Assoc 2011;238:176-182.
Kemppainen RJ, Behrend EN. Acute inhibition of carboxypeptidase E expression in AtT-20 cells does not affect regulated secretion of ACTH. Regulatory Peptides 2010;165:174-9.
Corrigan AM, Behrend EN**‡, Martin LG, Kemppainen RJ. Effect of glucocorticoid administration on serum aldosterone concentration in clinically healthy dogs. Am J Vet Res 2010;71:649-54.
Sweeney DA, Natanson C, Banks SM, Solomon SB, Behrend EN‡. Defining normal adrenal function testing in the intensive care unit setting: a canine study. Critical Care Medicine 2010;38:553-61.
Compton SL, Kemppainen RJ, Behrend EN**‡. Prenylated Rab acceptor domain family member 1 is involved in stimulated ACTH secretion and inhibition. Cellular Signaling 2009;21:1901-9.
Martin LG, Groman RP, Fletcher DJ, Behrend EN, Evans MA, Moser VR, Hickey KC. Characterization of pituitary-adrenal function in canine acute critical illness. J Am Vet Med Assoc2008;233:87-95.
Martin LG, Behrend EN, Mealey KL, Carpenter DM, Hickey KC. Evaluation of the effect of low-doses of cosyntropin on cortisol concentrations in clinically normal dogs. Am J Vet Res, 2007;68:555-60.