Richard Curtis Bird, PhD
Professor Molecular Biology and Cancer Genetics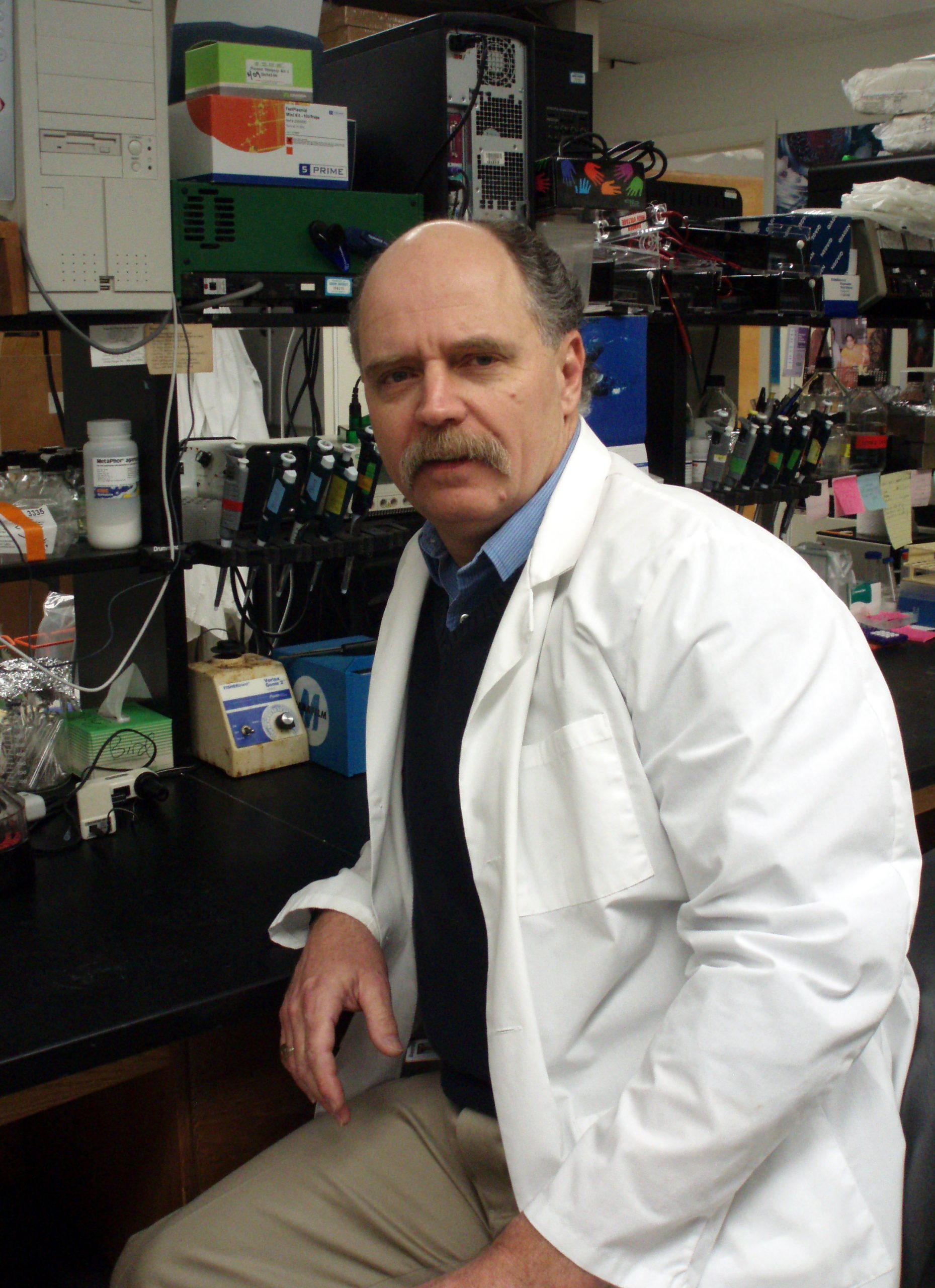 Contact
Department of Pathobiology

Auburn University
College of Veterinary Medicine
1130 Wire Road
Auburn, AL 36849
Education
PhD, University of Toronto, Canada, Cellular Biology and Molecular Genetics, 1982
B.Sc. (Honors) Biology, McMaster University, Canada, 1977

Biography
R. Curtis Bird is Professor of Molecular Biology and Cancer Genetics in the Department of Pathobiology and has been at Auburn since 1985. He earned the B.Sc.(Honors) in Biology at McMaster University, Canada, in 1977, and a Ph.D. in Cellular Biology and Molecular Genetics from the Department of Zoology from the University of Toronto, Canada, in 1982. His doctoral research focused on the molecular and cellular biology of the cell cycle and the regulation of tubulin synthesis. He was awarded a Medical Research Council Post-Doctoral Fellowship in Molecular Biology, at the School of Medicine, Memorial University, St. John's, in 1981 and continued his post-doctoral training in Molecular Biology and Genetics/Microbiology, at the University of Guelph, in 1983. His post-doctoral research focused on the regulation of mRNA transcription and degradation mechanisms during myoblast development.
Research Interests
My laboratory investigates the regulatory mechanisms that control the expression and function of genes that control a cell's ability to proliferate. We are applying the knowledge gained from these investigations to better understand the mechanisms by which cancer cells evade the normal restrictions on proliferation that limit the growth of normal cells. These investigations have allowed us to design strategies for the inhibition of cancer cell proliferation through direct suppression of oncogene expression, induction of tumor suppressor gene expression and through gene therapy and modification of the immune response by recombinant autologous hybrid-dendritic cell fusion vaccine development.
We employ quantitative PCR, oncogene and tumor suppressor gene cloning and sequencing, gene transfection, selection, cloning and expression, antisense oligonucleotides, subtractive hybridization cDNA cloning, multi-parameter flow cytometry and high-speed cell sorting, as well as promoter and transcript analysis to study cell growth regulation and neoplasia.
We have identified defects in expression in canine mammary tumor cells in the oncogenes c-erbB-2 and c-myc and tumor suppressor gene mutations in both p53 and the cyclin-dependent kinase inhibitors p16/INK4A and p21/Cip1. We have also identified CDK1 promoter enhancer elements regulating induction of expression and re-entry into the cell cycle from quiescence. And, we have developed a neoplastic progression model identifying 5-7 key mutations that appear responsible for mammary carcinoma in dogs. This is based on phenotype rescue studies that have included cloning and sequencing of more than 60 canine genes/ORFs associated with cancer and cell proliferation control and are designed to explore the mechanisms by which oncogene and tumor suppressor gene products interact with regulatory activities that drive cell cycle through regulation of the cyclin/CDK complex family. The association between regulation of apoptotic cell death and disruption of the expression and the subcellular localization of these gene products has also been implicated.
We are investigating these processes in cancer cells primarily derived from breast/mammary cancer, lymphoma and malignant melanoma in canine and human models. The principle system we study is malignant canine mammary carcinoma because this cancer provides an excellent model of human disease allowing the translation of technologies between species. Development of the canine model has allowed us the opportunity to evaluate new therapeutic models against spontaneously occurring tumors in animals with intact immune systems based on advanced gene and recombinant cell therapies. As part of this analysis, we are investigating the clinical effects of retargeting viral vectors designed to deliver a lethal payload to canine lymphoma cells and the immune modulation induced by autologous hybrid dendritic cell fusion vaccines in dogs with spontaneous cancers. Our goal is to employ knowledge of cancer genetics and immunity to develop better therapies for dogs with cancer and through this effort to translate successful therapies for use in human patients.
Publications and Links