Brandon "Brandi" L. Brunson, DVM, PhD
Histology Senior Lecturer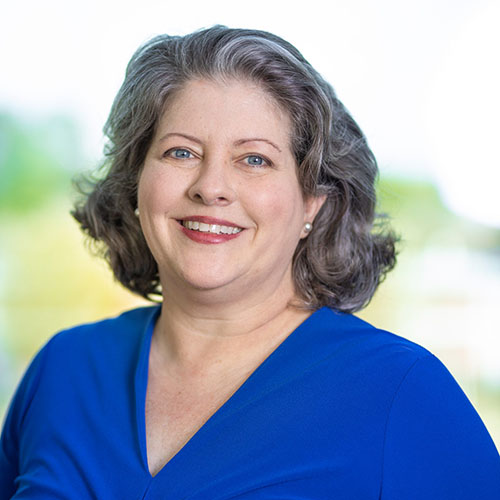 Contact
334-844-0726
brunsbl@auburn.edu
Office of Academic Affairs

Auburn University
College of Veterinary Medicine
1130 Wire Road
Auburn, AL 36849
Education
PhD, Auburn University, 2007
DVM, Auburn University, 2001
BS, Clemson University, Animal Science, 1997

Biography
Dr. Brunson joined the APP faculty in April 2012 as a histology lecturer. She was raised in South Carolina on a hobby horse farm where she grew up exhibiting Tennessee Walking Horses with her family. She received her B.S. in animal science from Clemson University in 1997 and her DVM from the Auburn University College of Veterinary Medicine in 2001. After graduating from veterinary school, she returned to Auburn and completed a combined anatomic pathology residency/PhD in 2007. She performed her graduate studies in the lab of Dr. Robert Judd, evaluating the effect of adiponectin in the development of canine obesity and insulin resistance. She has held positions as a diagnostic pathologist at the South Carolina State Veterinary Diagnostic Laboratory and as a clinical practitioner in a small animal exclusive private veterinary practice prior to her return to Auburn. Dr. Brunson is an avid dachshund fan and currently has four of her own!
Research Interests
Though Dr. Brunson's primary appointment is teaching, she enjoys participating as a research collaborator in studies investigating the molecular therapy of neurodegenerative diseases and remains interested in the inflammatory and metabolic effects of adipokines in veterinary species. Dr. Brunson is passionate about veterinary wellness, student mentorship, and leadership. She has worked with the Veterinary Leadership Institute (VLI), and has served as a trained facilitator multiple times at the Veterinary Leadership Experience (VLE) and as a Conference facilitator at FETCH 360.
Academic Areas
As a lecturer in the department of Anatomy, Physiology, and Pharmacology, she is responsible for teaching lectures and laboratories in Cartilage and Bone, Urinary, Integument, and Female Reproductive modules in the first-year Microanatomy I and II courses. She also teaches several lectures and laboratories in the first-year Neurosciences course, including histologic and functional components of the CNS, the visual and vestibulocochlear systems, and neuroembryology. She is course coordinator for the CVM's weekly Clinicopathologic Seminar Series.
Publications and Links