Melinda Camus, DVM, DACVP
Associate Dean for Academic Affairs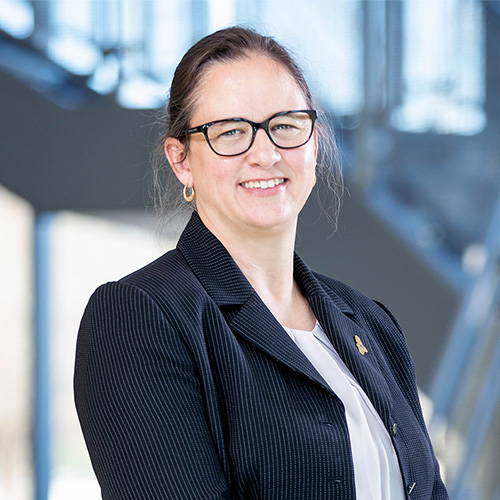 Contact
334-844-2685
msc0068@auburn.edu
Office of Academic Affairs

Auburn University
College of Veterinary Medicine
1130 Wire Road
Auburn, AL 36849
Education
DVM, Louisiana State University, 2001

Biography
Prior to being named Auburn Vet Med's associate dean for academic affairs, Dr. Melinda S. Camus served as an associate professor for more than 10 years in the University of Georgia veterinary program's Department of Pathology and as director of its Clinical Pathology Laboratory. She earned her DVM from Louisiana State University in 2001 and achieved diplomate status in the American College of Veterinary Pathologists in 2010. She held a number of roles at the University of Georgia in veterinary student instruction, as well as in resident and graduate student education. Prior to joining the UGA faculty, Camus served four years as an associate veterinarian at several animal hospitals in Mississippi.
While at UGA, Camus published numerous journal articles and book chapters, and edited or authored two books. Her academic interests include diagnostic cytology, hematology and clinical biochemistry, as well as quality assessment, process improvement and the scholarship of teaching and learning.
Camus is also section chair (clinical pathology) of the American College of Veterinary Pathologists' (ACVP) examination committee, and serves in numerous other leadership roles in both the ACVP and American Society for Veterinary Clinical Pathology (ASVCP). In 2019, she was selected by the UGA Veterinary Class of 2021 to receive its Faculty Recognition Award for outstanding contributions and positive impact on veterinary students.