Christine Charvet, PhD
Assistant Professor, Neurosciences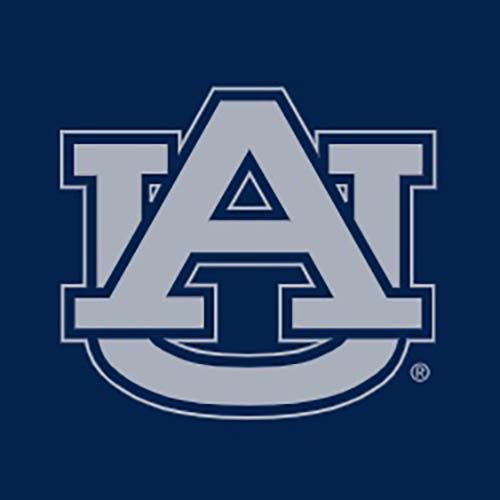 Contact
Department of Anatomy, Physiology and Pharmacology
Auburn University
College of Veterinary Medicine
1130 Wire Road
Auburn, AL 36849
Education
Ph.D., University of California, Irvine
B.A., University of California, Los Angeles

Biography
Dr. Christine Charvet received her PhD in neuroscience from the University of California, Irvine. Christine went on for postdoctoral training in neuroimaging at Harvard Medical School (Boston Children's Hospital, Martinos Center for biomedical imaging) and statistical genetics at Cornell University. Prior to joining Auburn, Christine was an Assistant Professor at Delaware State University and joined the Delaware Center for Neuroscience Research as an NIH COBRE recruited faculty. There, she participated in cross-institutional NIH-funded efforts to enhance diversity in biomedical sciences. Christine was awarded an NIH F32 postdoctoral research fellowship to train at Cornell University, an NIH-INBRE pilot program to start her research program at Delaware State University, and an NIH-funded R21 grant to grow her research program further.
Initiatives to enhance diversity in biomedical sciences
Dr. Charvet is  committed to enhancing diversity in biomedical science and making college-level education more accessible to diverse students. Christine was co-principal investigator on an NSF funded program to grow an undergraduate neuroscience program at historically-black college, and currently participates (as a writer) in an NSF EAGER grant to make an undergraduate neuroscience textbook free of cost. Christine also acted as a mentor to engage students from diverse backgrounds in research as part of an NIH research education program (R25) and a NIH funded IDeA Networks of Biomedical Research Excellence (INBRE) initiative at Delaware State University. Please reach out to Dr. Charvet if you are also interested in growing programs to enhance diversity.
Research Interests
Christine's research program leverages big data in genetics and neuroimaging to address problems in comparative neuroscience while providing applications to the biomedical community. Christine and her colleagues developed a resource that enables researchers to find corresponding ages across humans and model organisms (https://translatingtime.org). This resource is often used by researchers who study model systems and need to translate their findings to humans. Christine and her colleagues are currently integrating transcriptional, epigenetic, and neuroimaging data to expand on this resource. Christine has authored 36 articles, some of which are in leading journals (e.g., PNAS, Journal of Neuroscience). Please feel free to get in touch with Dr. Charvet if you would like to collaborate on translating time.
Teaching Responsibilities
First year Veterinary Neuroscience
Publications
Publications: Google Scholar Publications
Translate time https://www.translatingtime.org
Laboratory Website: www.charvetlab.com
Twitter: @cj_charvet