Eric J. Fish, DVM, Diplomate ACVP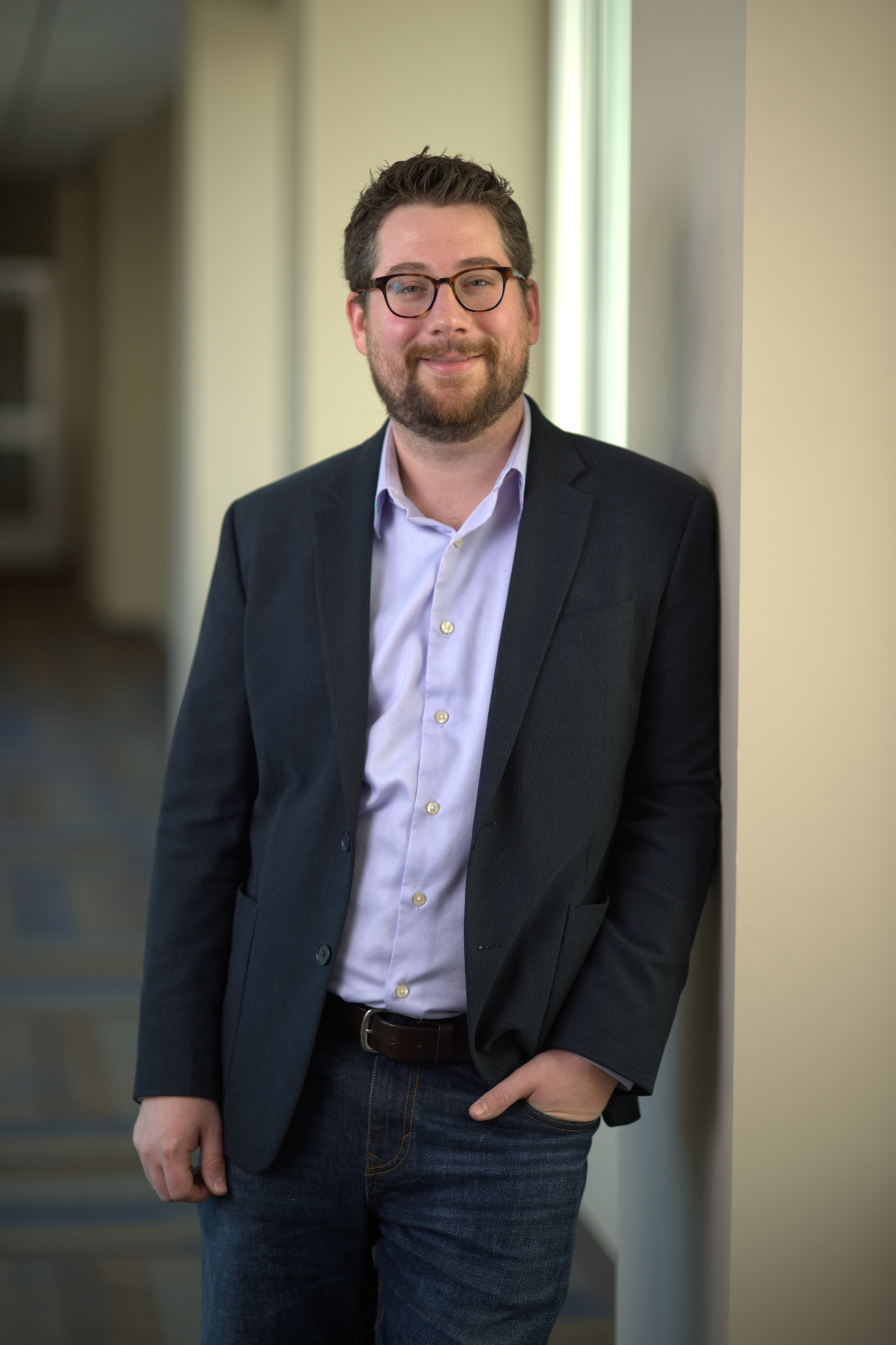 Assistant Professor, Department of Pathobiology
ejf0007@auburn.edu
Dr. Fish received his B.S. in Animal Science from Cornell University in 2008, and went on to earn his D.V.M. from the Western University of Health Sciences in Pomona, Calif., in 2012. After veterinary school, he completed a rigorous rotating internship in small animal medicine & surgery at the Virginia-Maryland College of Veterinary Medicine, followed by a residency in veterinary clinical pathology at Auburn University from 2013 to 2016. He became a board-certified Diplomate of the American College of Veterinary Pathologists and was hired as a Clinical Lecturer in fall 2016, followed by promotion to tenure-track Assistant Professor in January 2018.
Dr. Fish is also a Ph.D. candidate in Biomedical Science at Auburn University, studying microRNA expression of canine mammary tumors in vitro and in vivo under the mentorship of Dr. R. Curt Bird, with the goals to develop minimally-invasive blood-based biomarkers and to better understand the role microRNA play in breast cancer development and progression. His diagnostic and clinical research interests include diagnostic cytopathology, flow cytometry, hematology/hematopathology, bone marrow pathology, iron metabolism, and development of novel clinical and pre-clinical biomarkers.
Dr. Fish is actively involved in teaching second, third, and fourth-year veterinary students, especially in the areas of acid-base, GI, and exocrine pancreas clinical pathology. He is also a member of the American Society for Veterinary Clinical Pathology Regulatory Affairs Committee.