James W. Gillespie, PhD
Assistant Research Professor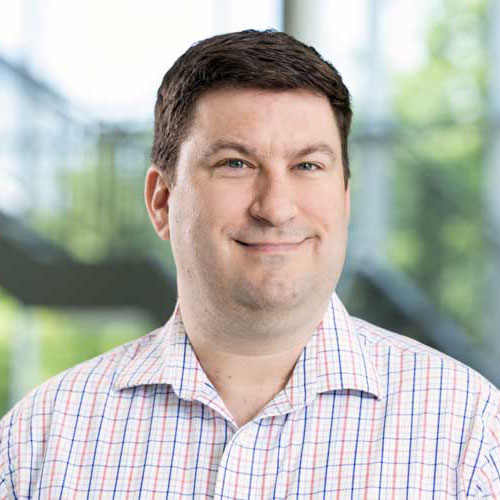 Contact
334-844-2625
gillejw@auburn.edu
Department of Pathobiology

Auburn University
College of Veterinary Medicine
1130 Wire Road
Auburn, AL 36849
Education
PhD, Auburn University, Biomedical Sciences, 2015
BS, Auburn University, Biochemistry, 2007

Biography
James W. Gillespie graduated from Auburn University with a BS in Biochemistry in 2007 and completed a Ph.D. in Biomedical Sciences in 2015. In 2016, he joined the faculty of the College of Veterinary Medicine as a Research Assistant Professor.
He has served as key personnel and co-PI on grants from the NIH-NCI and AURIC. He is a member of the American Association of Pharmaceutical Scientists (AAPS), American Chemical Society (ACS), Auburn University Research Initiative in Cancer (AURIC), and the National Cancer Institute Alliance for Nanotechnology in Cancer (2009-2015).
Research Interests
His current research interests include phage display, development of precision nanomedicines, and treatment of neoplastic and infectious deceases.
Publications and Links