Emily C. Graff, DVM, PhD, DACVP
Associate Professor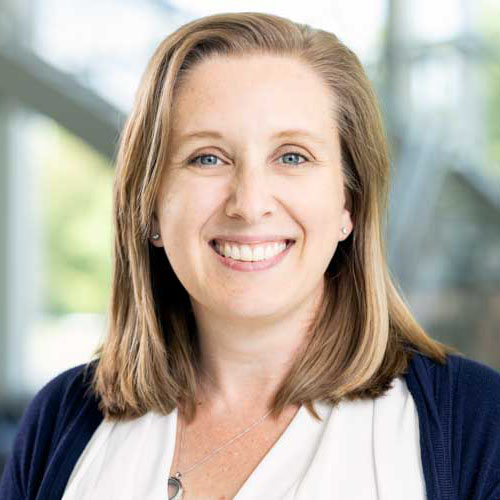 Contact
Department of Pathobiology

Auburn University
College of Veterinary Medicine
1130 Wire Road
Auburn, AL 36849
Education
DVM, Texas A&M University

Biography
Dr. Graff joined the college as an assistant professor, having recently earned her Ph.D. in Dr. Robert Judd's laboratory.
She received her DVM from Texas A&M University, followed by a small animal internship and a residency in clinical pathology at Auburn University.
Dr. Graff was awarded the Charles and Sharron Capen Fellowship in Veterinary Pathology supported by the American College of Veterinary Pathologists and Society for Toxicologic Pathology Coalition and is a Diplomate of the American College of Veterinary Pathologists She is also an active member of the Boshell Diabetes and Metabolic Disease Research Program.
Research Interests
Her primary research involves investigation of the relationship between adipose tissue and the immune system, and focuses on cats as an intermediate model of human obesity and disease. Additional research interests include investigation of the physiologic role of the HCA2 receptor in both adipose tissue and immune cells.