Erin S. Groover, DVM, DACVIM-LA
Associate Clinical Professor, Equine Internal Medicine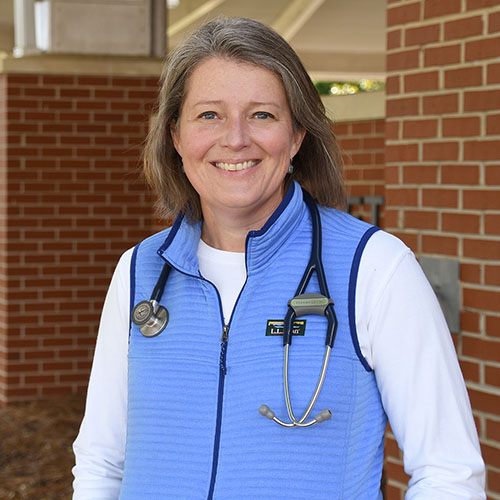 Contact
334-844-4490
esg0001@auburn.edu
Department of Clinical Sciences
Auburn University
College of Veterinary Medicine
1130 Wire Road
Auburn, AL 36849
Education
DVM, University of Georgia, 2001
BS, University of Georgia, Biology, 1997

Biography
After completing a Bachelor of Science degree in Biology at the University of Georgia in 1997, Dr. Groover continued her education and received her Doctorate of Veterinary Medicine from UGA in 2001.
She went on to complete an internship and residency in Large Animal Internal Medicine at UGA in 2005. She achieved Diplomate status in the American College of Veterinary Internal Medicine in the specialty of Large Animal Internal Medicine in December of 2005.
After completion of her residency, she worked as a Clinical Instructor of Equine Internal Medicine at Washington State University before coming to Auburn University in May 2007. Dr. Groover is an active member of the American Veterinary Medical Association, the American Association of Equine Practitioners, and the American College of Veterinary Internal Medicine.
When not in the clinic, Dr. Groover competes in the equestrian discipline of dressage with her horse, Rochester JPD. She is a member of the United States Equestrian Federation and the United States Dressage Federation.
Research Interests
Dr. Groover's clinical interests include equine gastrointestinal, lower respiratory, and renal diseases.
Publications