Laura Huber, DVM, MSc, PhD, DACVPM
Assistant Professor of Epidemiology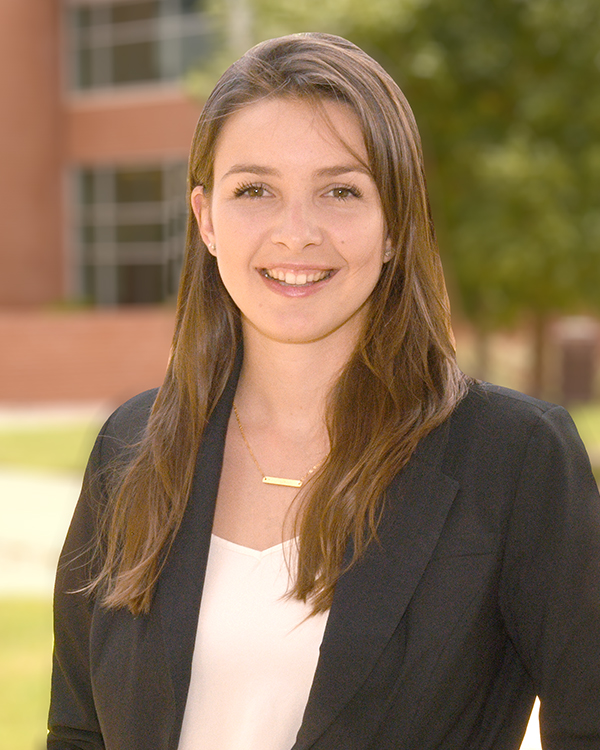 Contact
Department of Pathobiology

Auburn University
College of Veterinary Medicine
1130 Wire Road
Auburn, AL 36849
Education
Board Certified in the American College of Veterinary Preventive Medicine, 2022
PhD, Department of Large Animal Medicine, University of Georgia, USA. Focused on molecular epidemiology of antimicrobial resistance, 2019
MSc, Federal University of Rio Grande do Sul, 2017
DVM, Federal University of Santa Maria, 2012

Biography
Dr. Huber received her DVM from the Federal University of Santa Maria in the south of Brazil in 2012, her MSc in the Federal University of Rio Grande do Sul in 2017, and her PhD at University of Georgia in 2019.
After graduating as DVM, she has worked as a resident veterinarian at a horse breeding farm, and as a field veterinarian focused mostly on dairy cattle management. She completed a fellowship program at Hagyard Equine Medicine Institute in Lexington Kentucky in 2014, where she worked in equine medicine and neonatology.
She moved to Zurich, Switzerland in 2020 for a postdoctoral program at ETH, where she focused on understanding the spatial epidemiology of antimicrobial resistance spread in foodborne pathogens.
In January 2021, Dr. Huber joined Auburn University as an assistant professor of epidemiology at the Department of Pathobiology, College of Veterinary Medicine
Research Interests
Her molecular epidemiology laboratory located at Greene Hall 251E is focused on understanding contribution of the animal-human-environment interactions on the spread and maintenance of antimicrobial resistance. At her lab, her group explores the effects of policies to reduce antimicrobial use in the food- and companion- animal industries on development of resistance in the environment and the potential of human contamination with resistant pathogens. They use a molecular, epidemiological, socio-economical approach to understand the global implications of antimicrobial resistance in animal, human, and environmental health.
Publications and Links