Jacob A. Johnson, DVM, DACVAA
Associate Professor, Anesthesia/Pain Management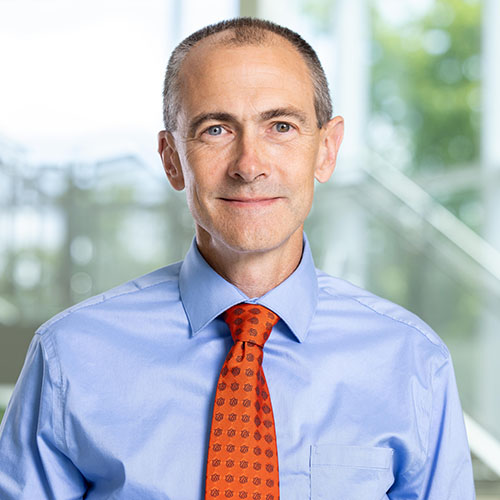 Contact
334-844-4690
jaj0005@auburn.edu
Department of Clinical Sciences

Auburn University
College of Veterinary Medicine
1130 Wire Road
Auburn, AL 36849
Education
DVM, North Carolina State University, 1998

Biography
Dr. Johnson received his DVM from North Carolina State University in 1998, followed by three years of active military service and four years of private practice, both in emergency/critical care and mixed animal.
Dr. Johnson completed his residency in Anesthesia and Pain Management at the University of Florida in 2007 and then joined Auburn's faculty, where he currently is an associate professor in the Department of Clinical Sciences. He has 16 years of active and reserve service with the Army Veterinary Corps, where he serves as the clinical consultant for anesthesia and pain management.
U.S. Army Awards:
Meritorious Unit Commendation
Bronze Star
Meritorious Service Medal
The General Douglas MacArthur Leadership Award
Research Interests
Effects of anesthesia on working dog performance, anesthesia for avian species, anesthesia for inherited neurologic conditions.
Publications and Links
Golebiowski D, Bradbury AM, Kwon C, van der Bom IMJ, Stoica L, Johnson AK, Wilson DU, Gray-Edwards HL, Hudson JA, Johnson JA, Randle AN, Whitlock BK, Sartin JL, Kühn AL, Gounis M, Asaad W, Martin DR, Sena-Esteves M. AAV gene therapy strategies for lysosomal storage disorders with central nervous system involvement. In: Neuromethods-Gene Delivery and Therapy for Neurological Disorders. Bo X and Verhaagen J, eds. New York: Springer.
Johnson JA. Acute analgesia in cats. In: Pain Management in Veterinary Practice. Egger C, Doherty T, Love L, eds. Hoboken, NJ: Wiley 2013.
Shih A., Johnson JA. Analgesia in the trauma patient. In: Manual of Small Animal Veterinary Analgesia, 2nd edition. Roca 2010, pgs 15-30.
Johnson, JA., Atkins, A.L. & Heard, D.J. (2010). Application of the Laryngeal Mask Airway for Anesthesia in Three Chimpanzees and One Gibbon. Journal of Zoo and Wildlife Medicine, 41, 535-537.
Johnson, J.A., Robertson, S.A. & Pypendop, B.H. (2007). Antinociceptive effects of butorphanol, buprenorphine, or both, administered intramuscularly in cats. American Journal of Veterinary Research, 68, 699-703.