Daniel Kroeger, PhD
Assistant Professor, Neurosciences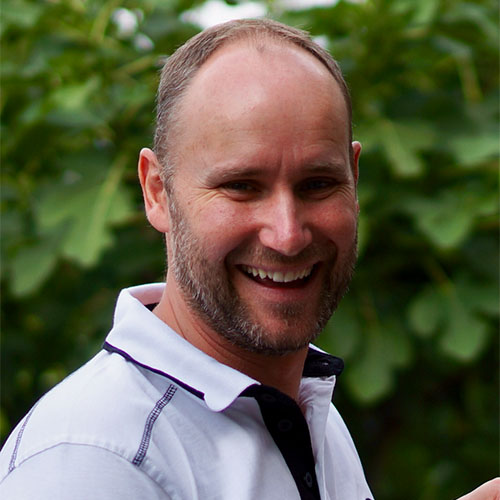 Contact
334-844-5409
dkroeger@auburn.edu
Department of Anatomy, Physiology and Pharmacology

Auburn University
College of Veterinary Medicine
1130 Wire Road
Auburn, AL 36849
Education
BSc, University of Central Lancashire (UK), 2003
MSc, Edinburgh University (UK), 2004
PhD, University Laval (CA), 2008

Professional Experience
Postdoctoral Fellow Stanford University, Palo Alto, CA
Postdoctoral Fellow Harvard University / Beth Israel Deaconess Medical Center, Boston, MA
Adjunct Professor Simmons University, Boston, MA
Instructor Harvard University / Beth Israel Deaconess Medical Center, Boston, MA

Biography
Have you ever wondered why it is harder to be attentive during a lecture after pulling an all-nighter? Ever had a cough or sore throat after celebrating with friends until sunrise? Ever felt cranky for no reason when something prevented you from getting your beauty sleep? Have you ever wondered whether there could be a connection between poor sleep and conditions like chronic pain, psychiatric illnesses or neurodegenerative diseases such as Alzheimer's disease? Sleep has been implicated in many body functions, including attention and memory processes, restocking brain energy stores, adjusting body temperature, regulating appetite, supporting the immune system and re-calibrating our emotional compass.
To address some of the fascinating questions surrounding sleep, the Kroeger lab uses cutting edge technology such as chemogenetics, optogenetics, calcium imaging and EEG/EMG recordings to investigate the neural circuitry regulating sleep and wakefulness. We modulate sleep in mice (our model organism) to assess the impact on a variety of parameters such as how well mice learn to navigate a maze, or how adventurous they are in exploring a new environment. In a mouse model of Alzheimer's disease, we investigate how sleep affects the progression of the disease and whether sleep can be an instrument to treat cognitive decline.
Dr. Kroeger joined the Auburn University faculty in July of 2020. Born in Germany, he earned his BSc from the University of Central Lancashire (UK) in 2003, his MSc from Edinburgh University (UK) in 2004 and his PhD from University Laval (CA) in 2008 under the mentorship of Dr. Amzica and Dr. Steriade. He received a postdoctoral fellowship from the German 'DAAD' for his training at Stanford with Dr. de Lecea (2009), before joining the sleep and endocrinology research unit at Harvard University as a post-doc and instructor with Dr. Scammell and Dr. Saper in 2011. He is passionate about investigating brain circuits regulating sleep and wakefulness, using advanced neuroscience methods in mice.
Research Interests
Sleep, Neural Circuitry, Cognition
Academic Areas
Neuroscience
Key Words
Sleep, Chemogenetics, Optogenetics, Learning, Memory, Alzheimer's Disease
Publications and Links