Larissa Pinheiro Muller e Castro, DVM
Assistant Clinical Professor, Radiation Oncology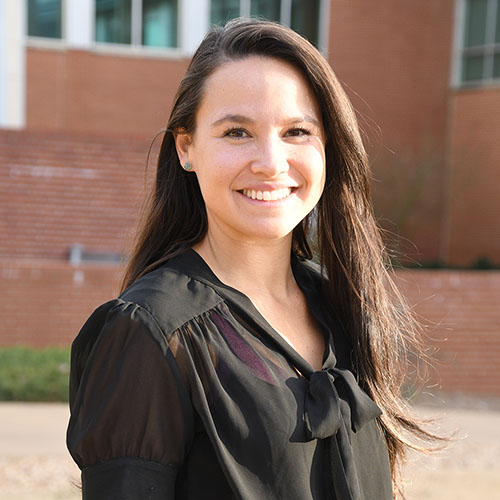 Contact
334-844-4690
onco@auburn.edu
Department of Clinical Sciences

Auburn University
College of Veterinary Medicine
1130 Wire Road
Auburn, AL 36849
Education
DVM, Brazil, 2015
Internship – University of Florida, 2018
Residency – University of California, Davis 2021

Biography
Dr. Castro is originally from Brazil where she received her DVM degree in 2015. She worked as a general practitioner until moving with her family to the USA in 2016.
In 2017 she started an Internship at the University of Florida Veterinary teaching hospital when her passion for Oncology developed which led her to the fascinating world of radiation oncology.
Dr. Castro completed a 3-year radiation oncology residency at University of California in Davis, joining to the American College of Veterinary Radiology in 2021. Currently, Dr Castro is a member of our Radiation Oncology service at Auburn University serving as an Assistant Clinical Professor of Radiation Oncology.
Research Interests
• Stereotactic radiation
• IMRT
• Abscopal effect
• Radiation and tumor microenvironment
• Positioning devices