Edward E. Morrison, MS, PhD
Professor of Veterinary Histology and Neuroscience Emerita
Head – Department of Anatomy, Physiology and Pharmacology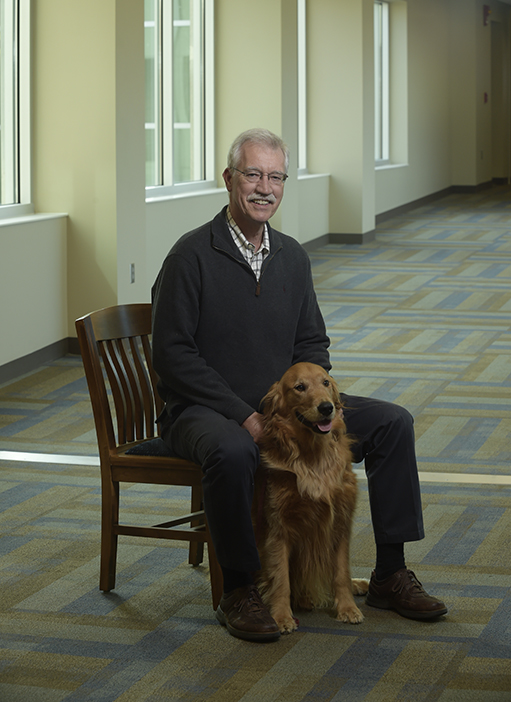 Contact
334-844-6740
morriee@auburn.edu
Department of Anatomy, Physiology and Pharmacology
Auburn University
College of Veterinary Medicine
1130 Wire Road
Auburn, AL 36849
Education
PhD, Kansas State University, 1980
MS, Kansas State University
BS, Massachusetts
Biography
Edward E. Morrison, Professor of Veterinary Histology and Neuroscience, joined the Auburn University College of Veterinary Medicine in 1990 and became Head of the Department of Anatomy, Physiology and Pharmacology in 2003. Along with his teaching Dr. Morrison is extensively involved in research dealing with Neuroscience and Biosensory systems. Dr. Morrison received his B.S. degree from Massachusetts and his M.S. and Ph.D. degree from Kansas State University in 1980. He was a postdoctoral fellow with Dr. Pasquale Graziadei, Florida State University.
Pfizer Animal Health Award for Research Excellence – 1997, 2009
Dean's Annual Award for Excellence in Teaching (College of Veterinary Medicine) – 2005
Research Interests
The long term goals of research conducted in our laboratory is to understand more fully the vertebrate olfactory system. Dr. Morrison's research spans development, morphology and distribution of the sensory olfactory neuroepithelium, neurophysiology and signal transduction of the olfactory receptor neuron, regenerating and replacement of olfactory receptor neurons, inflammation and pathogen entry into olfactory system and CNS neurophysiological responses to odors as studied using fMRI. Research efforts have been supported by Auburn University, NIH, DHS, ONR, Alhezimers Association.
Teaching Responsibilities
Dr. Morrison's teaching responsibilities include medical and graduate instruction of Histology and Neuroscience.
Selected Publications