Noelle Bergman, DVM, MS, DACVIM-Oncology
Assistant Clinical Professor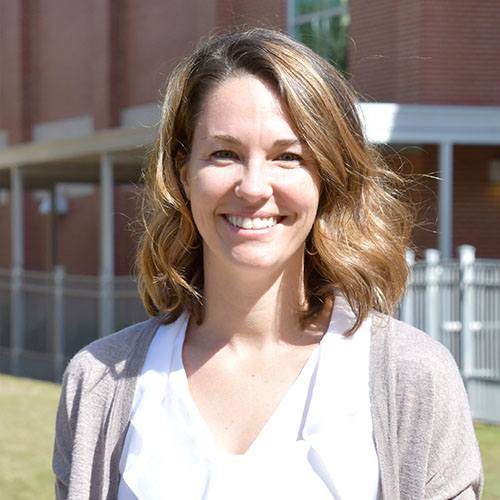 Contact
Department of Clinical Sciences
Auburn University
College of Veterinary Medicine
1130 Wire Road
Auburn, AL 36849
Education
MS, Auburn University, 2016
DVM, Ross University, 2012

Biography
Dr. Bergman received her DVM from Ross University in 2012. In 2013 she completed a rotating small animal internship at Pittsburgh Veterinary Specialty and Emergency Center in Pennsylvania. Dr. Bergman completed a 3-year medical oncology residency and Master's degree at Auburn University in 2016 and is currently an Assistant Clinical Professor of the AU CVM Oncology service.
Research Interests
Lymphoma
Osteosarcoma
Histiocytic sarcoma
Intralesional chemotherapy
Publications and Links
Smith AA, Lindley SES, Almond GT, Bergman NS, Matz BM, Smith AN. Evaluation of zoledronate for the treatment of canine stage III osteosarcoma: A phase II study. Veterinary Medicine and Science. 2022 Nov 18. Epub ahead of print.
Harding K, Bergman N, Smith A, Lindley S, Szivek A, Milner R, Brawner W, Lejeune A. Response rate to a single dose of vinblastine administered to dogs with treatment-naive multicentric lymphoma. Veterinary Comparative Oncology. 2018 Dec;16(4):636-641.
Bergman NS, Urie BK, Pardo AD, Newman RG. Evaluation of local toxic effects and outcomes for dogs undergoing marginal tumor excision with intralesional cisplatin-impregnated bead placement for treatment of soft tissue sarcomas: 62 cases (2009-2012). Journal of American Veterinary Medical Association. 2016 May 15;248(10):1148-56.