Stephanie R. Ostrowski, DVM, MPVM, DACVPM
Associate Professor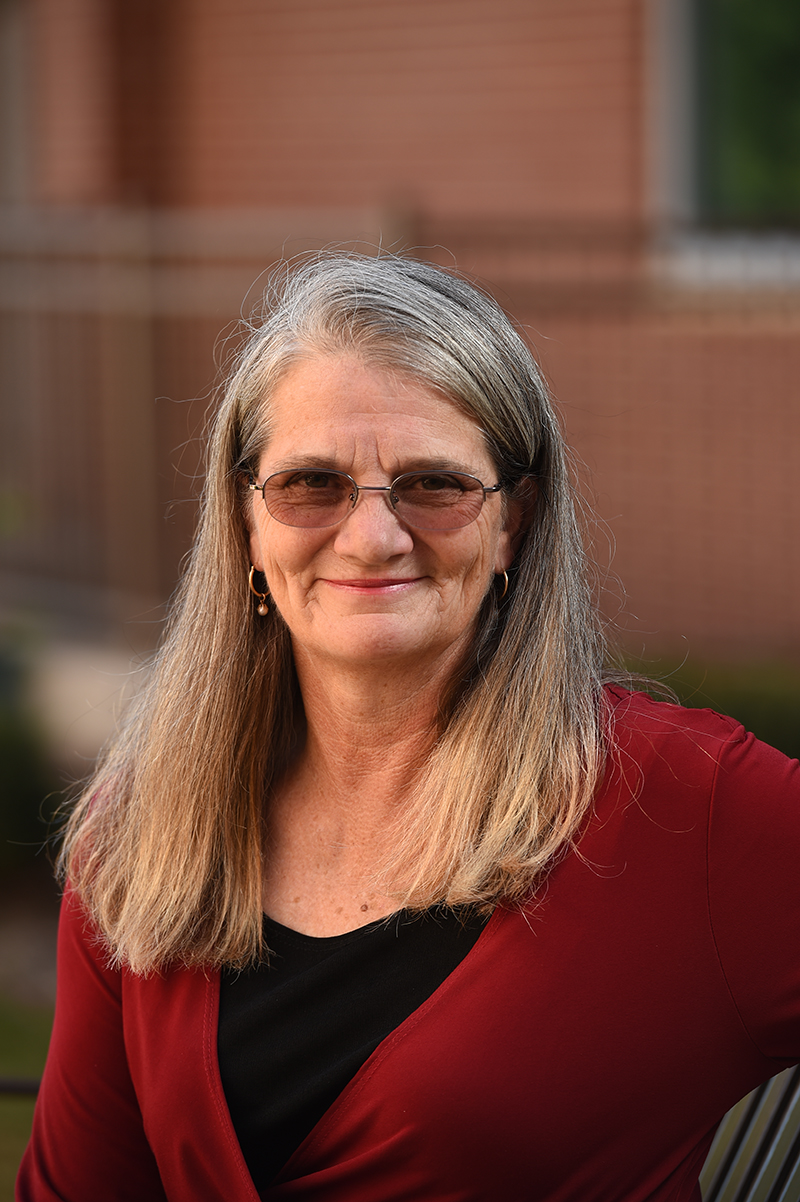 Contact
Department of Pathobiology
Auburn University
College of Veterinary Medicine
1130 Wire Road
Auburn, AL 36849
Education
MPVM, University of California, Davis, 1987
DVM, University of Georgia, 1980
BS, Muhlenberg College (Allentown, PA), 1976
Biography
Dr. Stephanie Ostrowski is an associate professor of public health in the Department of Pathobiology in the Auburn University College of Veterinary Medicine. She is a Diplomate of American College of Veterinary Preventive Medicine (ACVPM) in 1989 and was awarded Honorary Diplomate status from the Veterinary Epidemiology Society. Dr. Ostrowski serves as lead faculty coordinator for DVM+MPH combined degree program options with the Auburn University College of Veterinary Medicine's partner programs at the University of Minnesota (Veterinary MPH program) and the University of Alabama at Birmingham. She provides public health career counseling to undergraduates, veterinary students, and post-graduate DVMs. With Dr. James Wright, she coordinates the annual AU CVM Public Health Career Forum. She and Dr. Wright coordinate and team-teach three of the four required courses for the AU Undergraduate Minor in Public Health (Introduction to Public Health; Introduction to BioStatistics; and Service Learning). In addition to teaching public health (Food Safety/ Epidemiology) to second year veterinary students, Dr. Ostrowski also co-teaches the twice yearly fourth year Public Health Elective rotation with Dr. Jim Wright as well as guest lecturing in Disaster Medicine, Wildlife Medicine, and Advanced Epidemiology (graduate-level) courses. From November 2013 until August 2015, Dr. Ostrowski served as the Principal Investigator and Project Director for the Auburn University Equine Source Plasmapheresis Project (AUESPP), an immunology research facility which produces hyperimmune plasma, as well as hosting smaller projects with AU CVM investigators.
Dr. Ostrowski was awarded a B.S. degree in 1976 from Muhlenberg College (Allentown, PA); D.V.M. degree (1980) from the University of Georgia (1980); and the Masters of Preventive Veterinary Medicine (MPVM; 1987) from the University of California, Davis. Early in her career, she worked in a variety of private small animal clinical practices in Georgia including the Atlanta Humane Society, Stone Mountain Animal Hospital, and Cherokee Emergency Veterinary Clinic (Ackworth, GA). From 1982-83, Dr. Ostrowski interned in food animal medicine, surgery and herd health at Caine Veterinary Teaching Center (Caldwell, Idaho) – a regional satellite facility of Washington State University College of Veterinary Medicine. Dr. Ostrowski completed two residencies, both at the University of California-Davis (UC Davis), College of Veterinary Medicine. The first (1984-87) was as a clinical resident in food animal medicine, surgery, herd health, and production medicine (dairy practice emphasis); the second (2010-2012) was as a Food Safety Resident with the California Animal Health and Food Safety (CAHFS) Veterinary Diagnostic Laboratory System, also at the UC Davis campus.
In 2010, Dr. Ostrowski retired from the U.S. Public Health Service (USPHS) as a Commissioned Officer (Veterinary Category), having achieved the rank of Captain (O-6) following 20 years of service.
Dr. Ostrowski's academic interests include:
Agricultural Sustainability
CBRNE Preparedness and Response
Emerging Infectious Diseases
Environmental Health
Epidemiology
Equine Sports Medicine
Food Animal Medicine and Surgery
Food Safety (Poultry, Meat, Dairy)

Antimicrobial Resistance
Pharmacology of Residues
Regulatory Medicine

Global Sustainability
Herd Health/ Population Medicine
Public Health/ One Health
Toxicology
Veterinary Medical History