Thomas Passler, DVM, PhD, DACVIM
Professor
Jack Rash Endowed Professor of Internal Medicine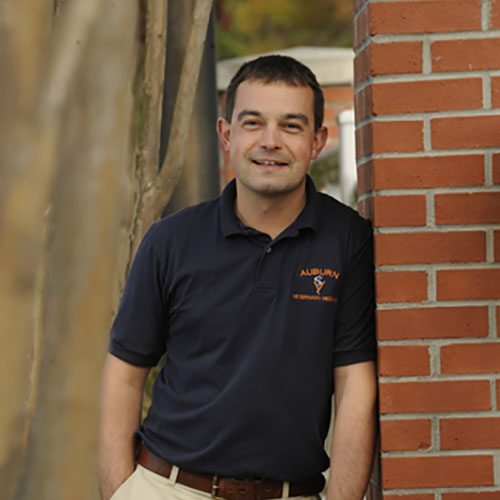 Contact
334-844-4490
passlth@auburn.edu
Department of Clinical Sciences

Auburn University
College of Veterinary Medicine
1130 Wire Road
Auburn, AL 36849
Education
Free University, Berlin 2003 – MedVet
Auburn University, 2010 – PhD

Biography
Dr. Thomas Passler is a Professor in the Department of Clinical Sciences where his responsibilities include the management of hospitalized and out-patient cases, teaching, research, service, and outreach.
Dr. Passler was born and raised in Berlin, Germany, and completed his veterinary training at the Free University, Berlin, in 2003. Following two years in private mixed-animal practice, Dr. Passler joined the team of veterinarians in Auburn's food animal section as a resident of large animal internal medicine. In 2008, he became board-certified as a diplomate of the American College of Veterinary Internal Medicine and subsequently became a faculty member.
Research Interests
Dr. Passler's clinical and research interests include the medical and infectious diseases of cattle, small ruminants, and camelids. His research has primarily concentrated on the infectious pathogen Bovine viral diarrhea virus (BVDV) with a focus on BVDV infections in non-cattle (heterologous) hosts. Specific interests include the epidemiology and pathophysiology of BVDV infections in heterologous species and their impact on the control of BVDV in cattle populations. Furthermore, Dr. Passler is interested in investigating novel methods of detection and prevention of infectious diseases.
Publications and Links