Dean D. Schwartz, PhD
Associate Professor, Physiology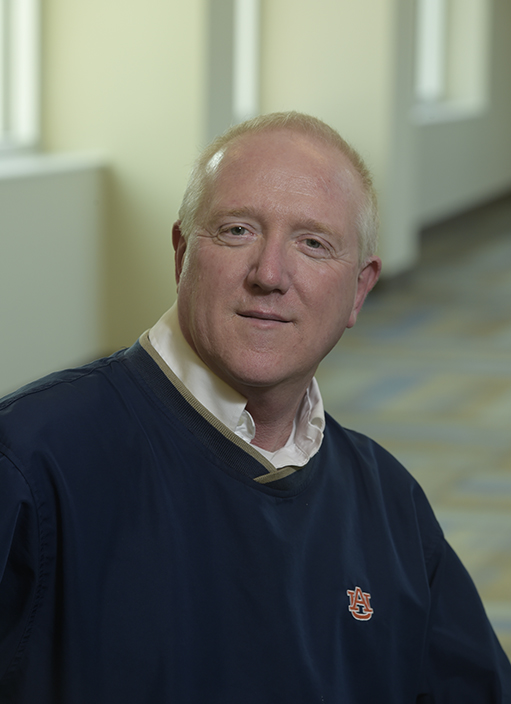 Contact
334-844-5406
schwadd@auburn.edu
Department of Anatomy, Physiology and Pharmacology
Auburn University
College of Veterinary Medicine
1130 Wire Road
Auburn, AL 36849
Education
PhD, University of Houston, College of Pharmacy, 1987
BS, Stonehill College, Biology, 1980

Biography
Dr. Schwartz joined the Auburn University College of Veterinary Medicine in October, 1993. He received his B.S. in biology from Stonehill College in 1980 and his PhD from the University of Houston, College of Pharmacy in 1987. Dr. Schwartz's postdoctoral training was carried out at the University of Tennessee, Memphis, where he was a fellow of the Hypertension Training Grant before obtaining funding from the American Heart Association Tennessee Affiliate and the National Institutes of Health.
L.G. Wolfe Award for Excellence in Graduate Instruction – 2010
Outstanding Graduate Teaching Award (College of Veterinary Medicine) – 2010
Research Interests
The primary research interests of my laboratory are in the area of cardiovascular pharmacology and stress-induced changes in gene expression and function. Current research projects include 1) Role of endothelin in diabetic cardiomyopathy; 2) Heat-stress induced alterations in brain gene expression; 3) Cardiovascular effects of methylmercury and N-3 fatty acids and; 4) Clinical effects of renal dopamine receptors.
Teaching Responsibilities
Course coordinator and teaches VMED 5110 – Veterinary Physiology I (fall semester) and assist with VMED 5111 – Veterinary Physiology II (spring semester). Also teaches these courses on the graduate level along with other graduate courses.
Publications