Annette N. Smith, , DVM, MS, DACVIM
Professor Emerita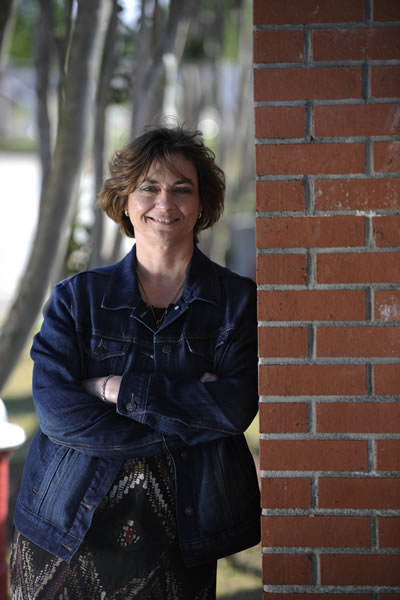 Contact
334-844-4690
smith30@auburn.edu
Department of Clinical Sciences

Auburn University
College of Veterinary Medicine
1130 Wire Road
Auburn, AL 36849
Education
DVM, Texas A&M, 1994

Biography
Dr. Smith completed three years of a Biomedical Science program at Texas A&M prior to admission to the DVM program at Texas A&M's College of Veterinary Medicine. She graduated with honors in May 1994.
After her internship at the University of Illinois, she joined Auburn University's residency program in 1995. She was certified in both Small Animal Internal Medicine and Oncology in May 2000. While pursuing her residency training, she completed a Master's degree in Biomedical Sciences in 2001.
She has served on the Auburn University faculty since 1999. She currently coordinates Auburn University's oncology program, which focuses on a multidisciplinary team approach to each patient and has approximately 3,000 pet visits each year.
Additionally, she has served on the advisory board for the Auburn University Research Initiative in Cancer (AURIC) since its formation. Continued clinical trials administration and translational research to provide novel treatments and diagnostics to patients is a focus of the service.
She is committed to training students and residents in oncology, with 13 board-certified or actively training alumni. She has been a guest editor for Veterinary Clinics of North America (Small Animal Practice), written or co-written 11 book chapters, authored or co-authored more than 36 peer-reviewed articles, and has lectured locally, regionally, nationally, and internationally on topics relating to oncology.
Research Interests
Clinical trials, translational research, angiogenesis
Publications and Links
Back A, Schleis S, Smrkovski O, Smith A, Lee J, Phillips J. Mechlorethamine, vincristine, melphalan, and prednisone (MOMP) for the treatment of relapsed lymphoma in dogs. Vet Comparative Oncol 5 AUG 2013, DOI: 10.1111/vco.12055.
Graff E, Spangler EA, Smith AN. Hematologic findings predictive of bone marrow disease in dogs with multicentric large cell lymphoma. Vet Clinical Pathol 19 AUG 2014, DOI: 10.1111/vcp.12182.
Sones E, Smith A, Schleis S, Brawner W, Almond G, Taylor K, Haney S, Wypij J, Keyerleber M, Arthur J, Hamilton T, Lawrence J, Gieger T, Sellon R, Wright Z. Canine intranasal sarcomas treated with radiation therapy: 86 cases (1996-2011). Vet Radiol and Ultrasound 2014; doi: 10.1111/vru.12006
Aubry OA, Spangler EA, Schleis SE, Smith AN. Evaluation of bone marrow aspirates from multiple sites for staging of canine lymphoma and mast cell tumors. Vet Comp Oncol 2012; doi: 10.1111/j.1476-5829.2012.00331.x
Merrick C, Smith AN, Schleis SE, Mallett C, Graff E, Weiss R. Hypercalcemia of malignancy associated with renal cell carcinoma in a dog. J Am Animal Hosp Assoc 2013 49:385-388.
Brugmann BL, Smith AN, Lee HP, Boothe DM, Higginbotham ML, Whitley EM, Smith BF, Behrend EN. In vitro evaluation of ABCB1 after exposure to prednisolone and enrofloxacin in two canine lymphoid cell lines: A pilot study. Internat J Applied Research in Vet Med 2012;10 (1):31-41.
Mastrorilli C, Spangler EA, ChristophersonPW, Aubry OA, Smith AN, Kennis RA, Newton JC, Weismann JL, Moore PF. Multifocal cutaneous histiocytic sarcoma in a young dog and review of histiocytic cell immunophenotyping. Vet Clin Pathol 2012;41(3):412-418.
Koehler JW, Weiss RC, Aubry OA, Smith AN, Hathcock JT, Brawner WR. Nasal tumor with widespread cutaneous metastases in a golden retriever. Vet Pathol 2012;49:870-875.
O'Neill AM, Smith AN, Spangler EA, Whitley EM, Schleis SE, Bird RC, Curiel DT, Thacker EE, Smith BF. Resistance of canine lymphoma cells to adenoviral infection due to reduced cell surface RGD binding integrins. Cancer Biology & Therapy 2011;11(7): 651-658.
Crabtree AC, Beard DM, Smith AN, Spangler EA. Diagnostic accuracy of gray-scale ultrasonography for the detection of hepatic and splenic lymphoma in dogs. Vet Radiol & Ultrasound 2010;51(6):661-664.
Joiner KS, Smith AN, Henderson RA, Brawner WR, Spangler EA, Sartin EA. Multicentric cutaneous neuroendocrine (Merkel cell) carcinoma in a dog. Vet Pathol 2010;47(6):1090-1094.
Green N, Boothe DM, Smith A, Henderson R, Whitley EM. Ex vivo viability of canine and feline sarcomas: a pilot study. Vet Ther2010;11(2):E1-11.