Ricardo Stockler, DVM, MS, DABVP
Associate Clinical Professor, Farm Animal
Food Animal Ambulatory Clinician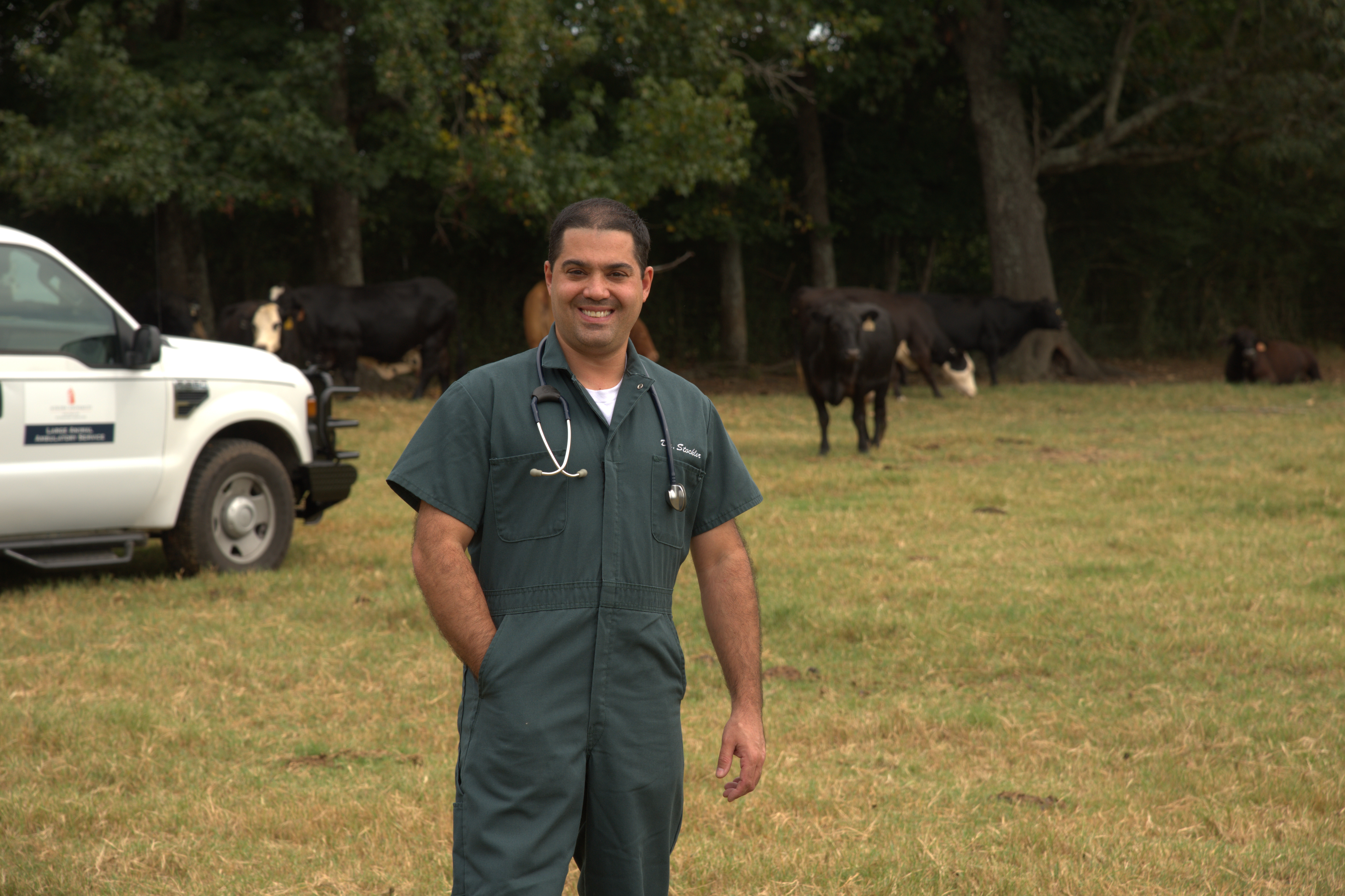 Contact
334-844-4490
rms0047@auburn.edu
Department of Clinical Sciences
Auburn University
College of Veterinary Medicine
1130 Wire Road
Auburn, AL 36849
Education
MS, University of Illinois, Veterinary Clinical Medicine, 2007
DVM, College of Veterinary Medicine "FIFEOB", Sao Joao da Boa Vista, State of Sao Paulo, Brazil, 2002
Biography
Dr. Stockler received his veterinary degree from the College of Veterinary Medicine "FIFEOB" in Sao Joao da Boa Vista, State of Sao Paulo in Brazil in 2002. After graduating from veterinary school, he completed a one-year dairy internship program at Green Meadow Farms, Elsie, Mich., and Michigan State University which provided advanced training in dairy medicine, surgery, herd health, nutrition and epidemiology.
In 2007, he completed a three-year residency program in Food Animal Reproduction, Medicine and Surgery at University of Illinois and received a Master of Science degree in veterinary clinical medicine from the same institution.
During the residency he fulfilled the requirements for the certification program of the American Board of Veterinary Practitioners – Dairy Specialty and was awarded Diplomate status in November 2011.
He served for more than five years as assistant clinical professor at Mississippi State University College of Veterinary Medicine in the Food Animal Clinic and Field Services and later as a dairy production medicine clinician at University of California, Davis School of Veterinary Medicine.
He has been with the Auburn University College of Veterinary Medicine since August of 2014 as a clinical lecturer of food animal medicine and surgery. Dr. Stockler's primary responsibilities include serving as head of the Farm Animal Ambulatory Service, as well as pursuing a Ph.D. degree.
Research Interests
Milk quality and udder health, food animal clinical pharmacology, metabolic and infectious diseases in cattle.
Selected Publications
Book Chapters:
Stockler, R. (2014) Heifer Development: from weaning to calving in Bovine Reproduction (ed R. M. Hopper), John Wiley & Sons, Inc, Hoboken, NJ, USA. Chapter 28
Stockler, R. (2014) Management to Decrease Neonatal Loss of Dairy Heifers in Bovine Reproduction (ed R. M. Hopper), John Wiley & Sons, Inc, Hoboken, NJ, USA. Chapter 69
Articles: