Ya-Xiong Tao, PhD
Professor, Physiology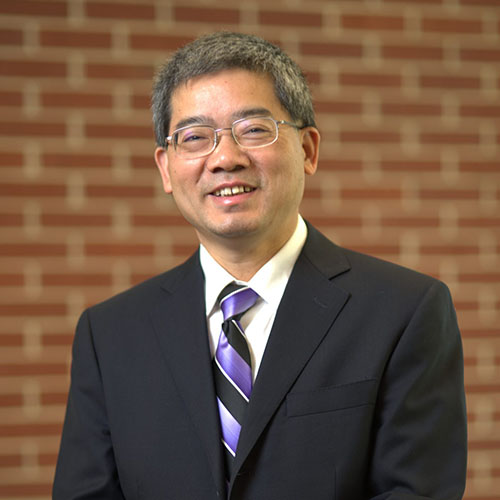 Contact
334-844-5396
taoyaxi@auburn.edu
Department of Anatomy, Physiology and Pharmacology
Auburn University
College of Veterinary Medicine
1130 Wire Road
Auburn, AL 36849
Education
PhD, Institute of Zoology, Chinese Academy of Sciences

Professional Experience
VMED 5110 – Physiology I (for veterinary students), participating instructor
VBMS 7140 – Physiology I (for graduate students), participating instructor
VBMS 7180 – Receptorology, course director and primary instructor
VBMS 7070 – Endocrinology, participating instructor
VBMS 7080 – Molecular Endocrinology, course director and primary instructor
VBMS 7530 – Experimental Techniques in Molecular and Cell Biology, participating instructor
HONR 3007 – Genomics and Personalized Medicine (for undergraduate students at Honors College), sole instructor
HONR 3987 – Genomics and Personalized Medicine (research seminar for undergraduate students at Honors College), sole instructor

Biography
Dr. Tao joined the Auburn University College of Veterinary Medicine in 2004. He obtained his PhD from the Institute of Zoology, Chinese Academy of Sciences, Beijing, China. He completed post-doctoral training at the University of Louisville with Dr. Ch. V. Rao and at the University of Iowa with Dr. Deborah L. Segaloff. He was Assistant Research Scientist at the Department of Physiology and Biophysics at the University of Iowa, Carver College of Medicine before coming to Auburn University.
Zoetis Award for Research Excellence – 2015
L.G. Wolfe Award for Excellence in Graduate Instruction – 2011
Research in the lab is directed to elucidate the structure-function relationships of G protein-coupled receptors, especially the neural melanocortin receptors, melanocortin-3 and -4 receptors. These receptors are critically involved in the regulation of energy homeostasis. Naturally occurring mutations in the genes for these receptors have been identified from obese patients. Our current focus is two fold: 1. The molecular defects of the naturally occurring mutations identified from obese patients in these receptors and potential ways to correct these defects; 2. The molecular mechanisms of ligand binding and receptor activation including biased signaling. A multi-disciplinary approach, including pharmacological, biochemical, molecular biological, and cell biological techniques, as well as computer modeling, is used for these studies.
Research Interests
G protein-coupled receptor, melanocortin receptor, obesity, genomic medicine
Academic Areas
Physiology
Key Words
GPCRs
Publications and Links