Haroldo Toro, DVM, PhD
Professor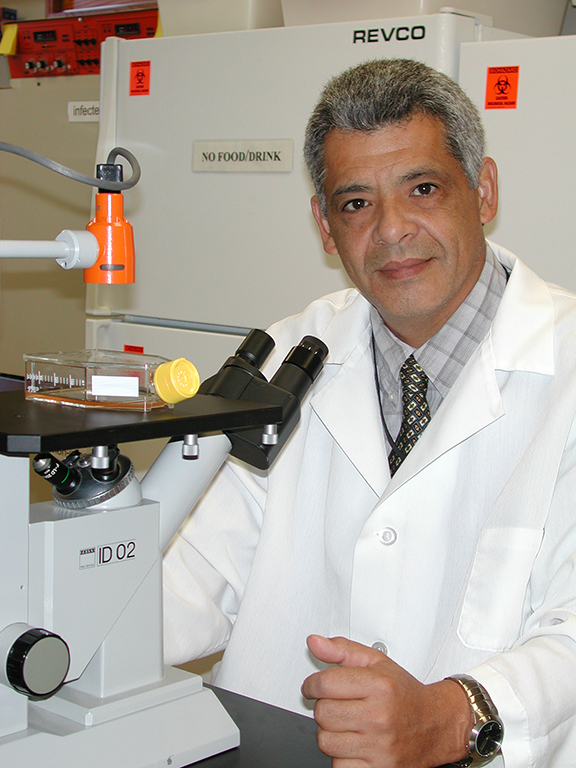 Contact
Department of Pathobiology

Auburn University
College of Veterinary Medicine
1130 Wire Road
Auburn, AL 36849
Education
PhD, Institute of Avian Diseases of Justus-Liebig-University of Giessen, Germany, 1987
DVM, University of Chile College of Veterinary Sciences, 1983

Biography
Haroldo Toro, Professor of Avian Diseases in the Department of Pathobiology, received his professional veterinary degree (D.V.M.) in 1983 from the University of Chile College of Veterinary Sciences. His D.V.M. thesis focused on characterization of infectious bronchitis virus (IBV) obtained from outbreaks of respiratory disease in chickens. In 1987, Dr. Toro received his Ph.D. from the Institute of Avian Diseases of Justus-Liebig-University of Giessen, Germany. His Ph.D. thesis on differentiation of IBV isolates achieved magna cum laude.
2013 Alumni Professorship Award, Auburn Alumni Association
2013 L.G. Wolfe Award for Excellence in Graduate Education, AU CVM
2008 Corresponding author of year's best paper in the Avian Diseases journal. Infectious Bronchitis Virus in the Chicken Harderian Gland and Lachrymal Fluid: Viral Load, Infectivity, Immune Cell Responses, and Effects of Viral Immunodeficiency. Avian Diseases 52:608-617
2007 Pfizer Award for Research Excellence
Research Interests
Dr. Toro's research incorporates pathological, epidemiological, etiological, and immunological aspects of viral diseases affecting commercial poultry. During the last decade, his research has focused mainly on (1) further understanding chicken anemia virus (CAV) and the interactions of CAV with other avian pathogens; (2) further understanding the biology of infectious bronchitis virus and its role in respiratory disease of commercial chickens, and (3) development of novel vaccines to protect chickens against distinct viral diseases (infectious bronchitis, avian influenza). Dr. Toro teaches viral diseases of poultry in the veterinary medicine curriculum at Auburn University.