Elizabeth G. Welles, , DVM, PhD, DACVP
Professor Emerita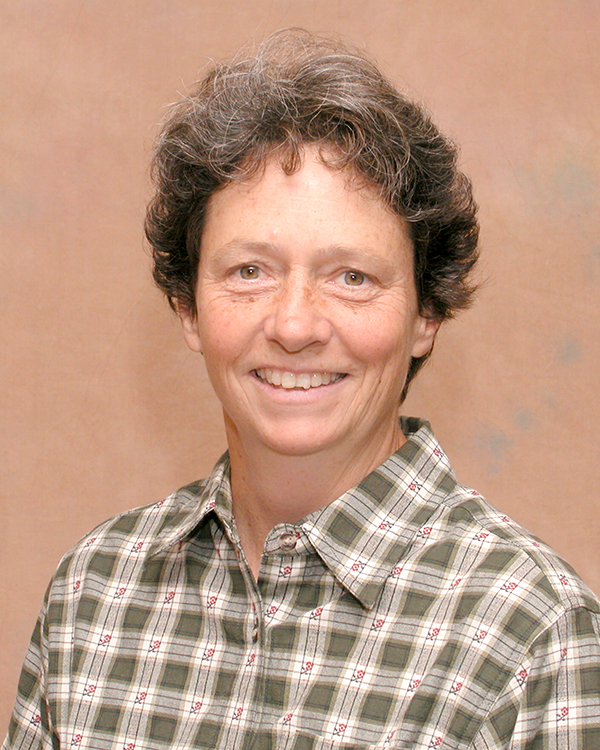 Contact
Department of Pathobiology

Auburn University
College of Veterinary Medicine
1130 Wire Road
Auburn, AL 36849
Education
PhD, University of Georgia, Veterinary Pathology (Clinical Pathology), 1989
DVM, Auburn University, 1981
BS, North Carolina State University, 1976

Biography
Dr. Welles received a B.S. from North Carolina State University in 1976, a D.V.M. from Auburn University in 1981, a Ph.D. in veterinary pathology (clinical pathology) from the University of Georgia in 1989, a board certification by American College of Veterinary Pathologists in 1990, and joined the faculty of Auburn University in 1990. She teaches clinical pathology in didactic format (sophomores and juniors) and in clinical format (senior vet students, interns, and residents). Dr. Welles is the director of the Auburn University College of Veterinary Medicine Clinical Pathology Laboratory, which employs five medical technologists (ASCP certified) and one laboratory assistant. The lab provides analysis of CBCs, serum chemistries, urinalysis, coagulation screening tests, feline blood typing, Coombs' testing, blood cross-match, any many miscellaneous tests. Cytologic evaluation of tissue samples, bone marrow aspirates and body fluids is provided.
Dean's Award for Excellence in Teaching in 2005
Student Government Association's Outstanding Faculty Member in the College of Veterinary Medicine in 2010i
Pfizer Distinguished Veterinary Teacher Award in 2011
Research Interests
Facilitation of diagnostic testing in support of research done by other investigators. Comparative studies of in-office automated instruments. Comparative studies of diagnostic methodologies.
Clinical pathology data represent an essential component of a majority of clinical science, as well as, basic science research projects. I serve as a consultant on experimental design to many principal investigators with regard to clinical pathology research issues.
For my personal projects, clinically applicable results obtained from basic and applied research are of prime interest to me. I try to design relatively small projects that use existing or newly developed/newly available assays/technologies to answer questions that arise concerning old and newly recognized diseases in patients of the CVM Teaching Hospitals. Some projects include comparison of three different methods for determination of fibrinogen concentration in horses. Validation of an in-office hematology instrument for use in analysis of body cavity effusions, such that practitioners will have a way to accurately count nucleated cells. Comparison of urine protein, creatinine, and protein:creatinine ratio results obtained by three different methods, a specialty urine dipstick, acid-precipitation of protein, and wet chemistry analysis on an automated chemistry instrument. Information learned from interpretation of these data have been implemented in routine urinalyses in AUCVM. Comparison of results from four in-office hematology analyzers with results from the Siemens Advia 120 (state-of-the-art automated hematology analyzer in the clin path lab at AUCVM). This information helps practitioners select an in-office hematology instrument that suits their needs.