Cristopher A. Young, DVM, MPH, Diplomate ACVPM
Professor of Practice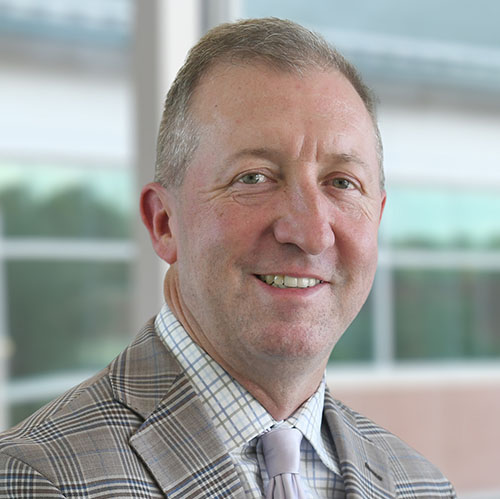 Contact
334-752-1975
cay0011@auburn.edu
Vet Med Administration

Auburn University
College of Veterinary Medicine
1130 Wire Road
Auburn, AL 36849
Education
MPH, Western Kentucky University Bowling Green, KY, Environmental Health, 2005
DVM, Auburn University College of Veterinary Medicine, 1994

Professional Experience
2021-2022 AVIC USDA APHIS VS National Director Ruminant Health Center
1999-2006 Field Veterinarian Kentucky Department of Agriculture
1996-1999 Private Practice KY and TX
1994-1996 Technical Service ELANCO Animal Health Cattle and Veterinary Products

Biography
Dr. Cris Young is Professor of Practice at Auburn University with an appointment to the College of Veterinary Medicine and is an Adjunct Professor at the University of Georgia, College of Veterinary Medicine, Department of Pathology. He received his DVM from Auburn University College of Veterinary Medicine in 1994. He completed his MPH at Western Kentucky University in 2005 and is a Diplomate of the American College of Veterinary Preventive Medicine.
He previously worked for the USDA Animal Plant Health Inspection Service (APHIS) Veterinary Services (VS), serving in various roles:
National Director of the Ruminant Health Center
Field Operations (FiOPS) Director of District 4 (NE, KS, OK, TX, LA, MS, AR, MO)
Director of the Field Epidemiology Investigation Services (FEIS)
Incident Commander of the APHIS, VS Red Team for five years and led national incident responses to Avian Influenza, Cattle Fever Tick, Screwworm, and virulent Newcastle.
Also worked for the Kentucky Department of Agriculture, and as a feedlot consultant in Hereford, Texas.
Dr. Young is also COL Cris Young and has served 25 years in the United States Army Reserve and recently finished 30 months as Commander of the 7450th Medical Operational Readiness Unit (MORU). He previously commanded the 358th Medical Detachment (Veterinary Services) and completed assignments to Joint Forces Command (JFCOM), the Standing Joint Force Headquarters Elimination (SJFHQ-E) –Weapons of Mass Destruction (WMD) at Ft. Belvoir and the 350th Civil Affairs Command.
Research Interests
Disease surveillance, Transboundary Animal Diseases, livestock production, cattle health
Academic Areas
Animal Science, Population medicine, One Health
Key Words
surveillance, transboundary animal disease, rural veterinarian shortage
Publications and Links