Southeastern Raptor Center
Get Involved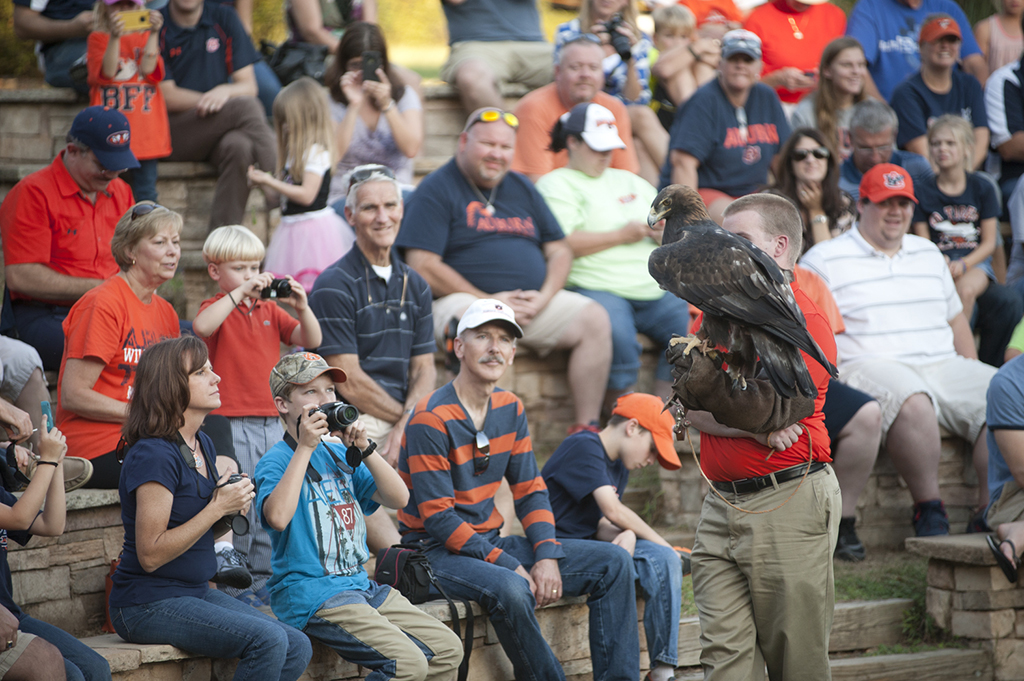 The Southeastern Raptor Center offers diverse opportunities for those in the community and college students to be involved.
We have a multitude of opportunities for volunteers: raptor husbandry (cleaning and feeding), educational programs, training birds of prey, avian medicine and data entry.
The Southeastern Raptor Center is heavily dependent on volunteers for much of our operations. Volunteers are able to help in the education unit as well as the rehabilitation unit.
Education Department
This includes educational programs and training birds of prey used for these educational programs. Volunteers are required to come in five times a week. The education department accepts only students enrolled in college as volunteers.
Rehabilitation Department
For those interested in avian medicine and rehabilitation, we have openings for volunteers. Volunteers must commit to a 2 hour shift once a week for a full semester. The rehabilitation department accepts all volunteers including students and non-students of Auburn University.