Raptor Center Events
Upcoming Public Presentations
All times are listed as Central Standard Time (CST). Note that some shows might be in a different time zone or require tickets.
Wing Fling
One of Auburn's most popular programs — the Wing Fling — offers fans the opportunity to see a raptor show where they will experience birds of prey eye-to-eye and watch as they swoop overhead.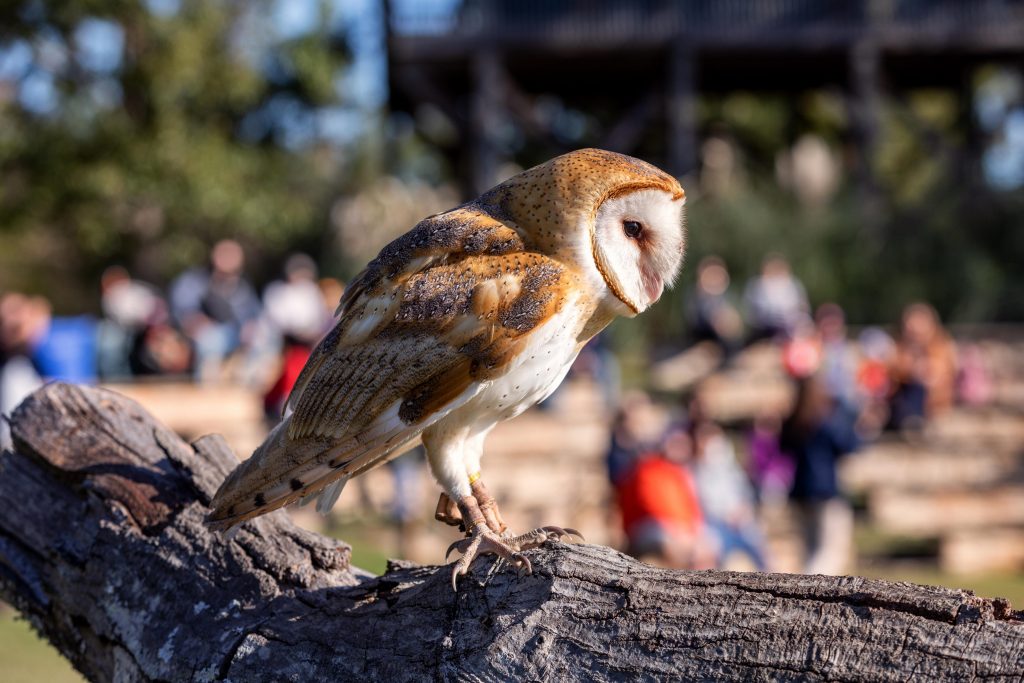 Tickets are $8 per person and can be purchased in advance; there is no charge for children age three and under. The hour-long program is presented at the center's the 350-seat Edgar B. Carter Educational Amphitheater, located at 1350 Pratt-Carden Drive off Shug Jordan Parkway.
Gates open one hour prior to the start of the presentation.
During the show, hawks, falcons, eagles and other birds of prey are free-flown from towers and around the amphitheater, enabling visitors to see these raptors flying close. Visitors will also learn interesting facts about natural history, conservation, and rehabilitation. This educational presentation is appropriate for all ages.
Each show is unique and features a variety of different raptor species! All birds used in the programs are permanent residents that are non-releasable due to prior injuries or human imprinting. The Auburn Raptor Center is a division of the Auburn University College of Veterinary Medicine.
Important Information
You are welcome to bring your own chair, food, or drink
Only service animals are allowed at center events
Auburn University is a smoke-free campus
The Edgar B. Carter Amphitheater is an open-air facility with little shade
Upcoming Wing Fling Shows
All dates for upcoming 2023 Wing Fling shows are listed below. Click the corresponding button for the date you wish to purchase tickets. (All times listed are Central.)