Aurea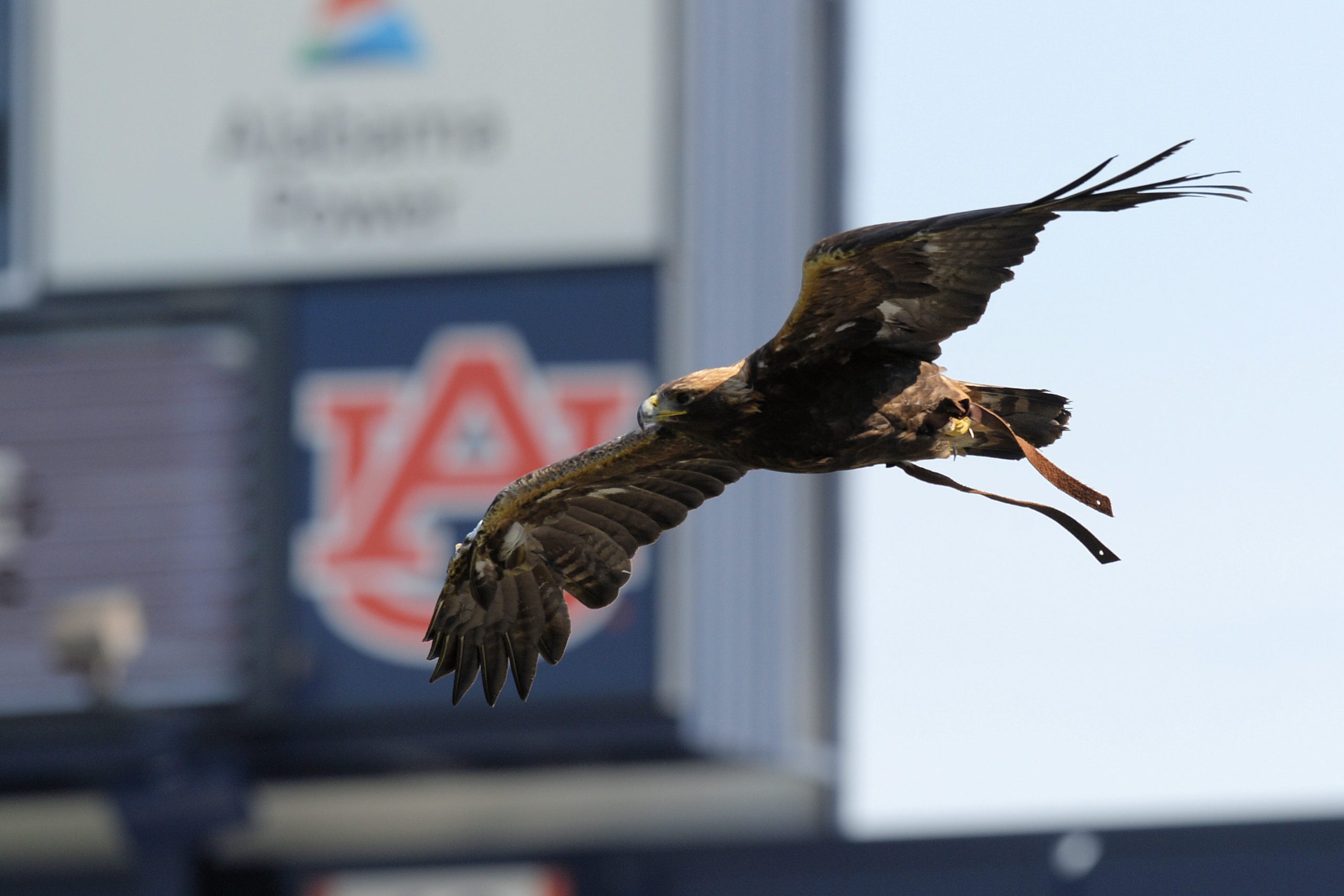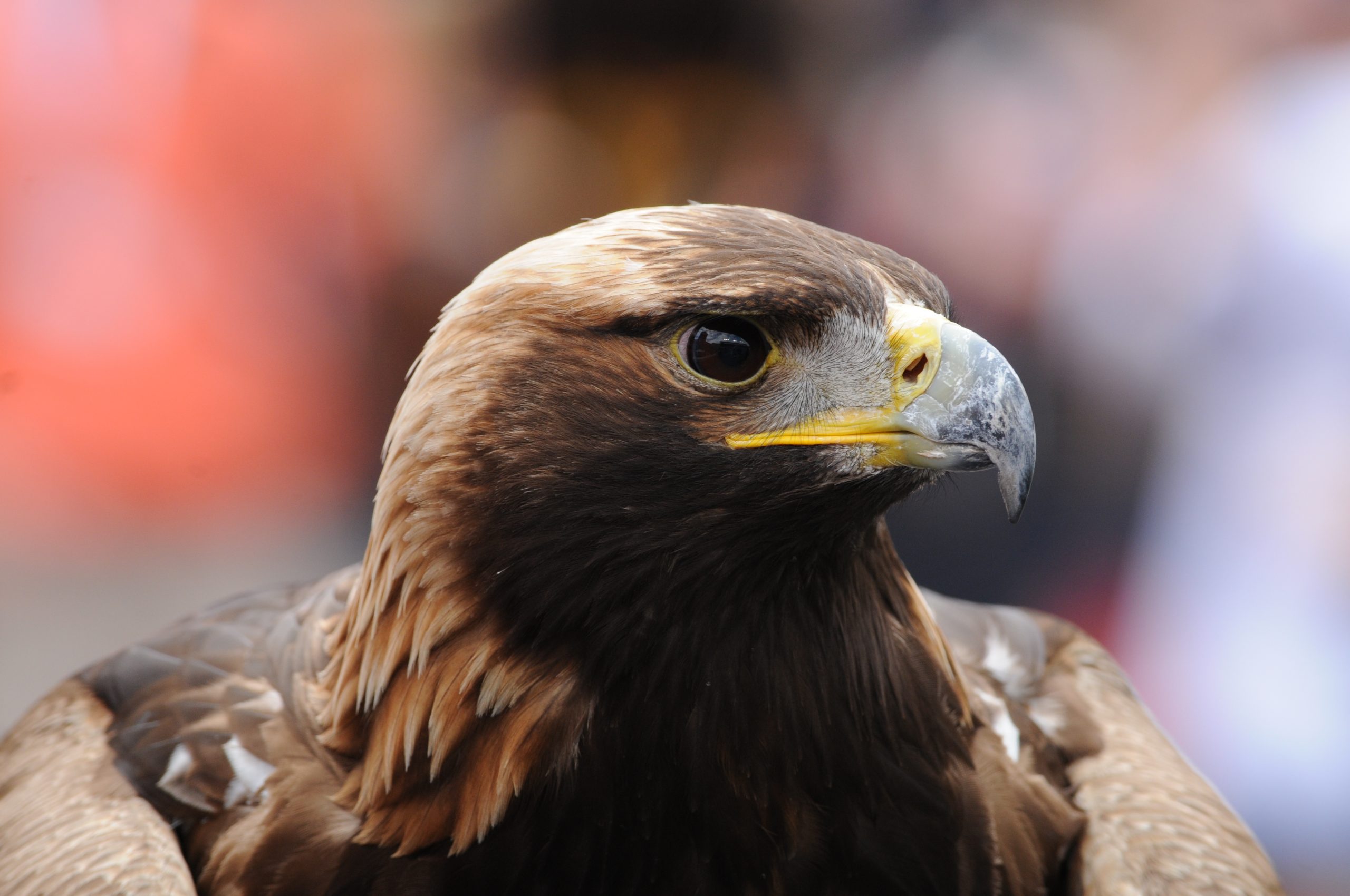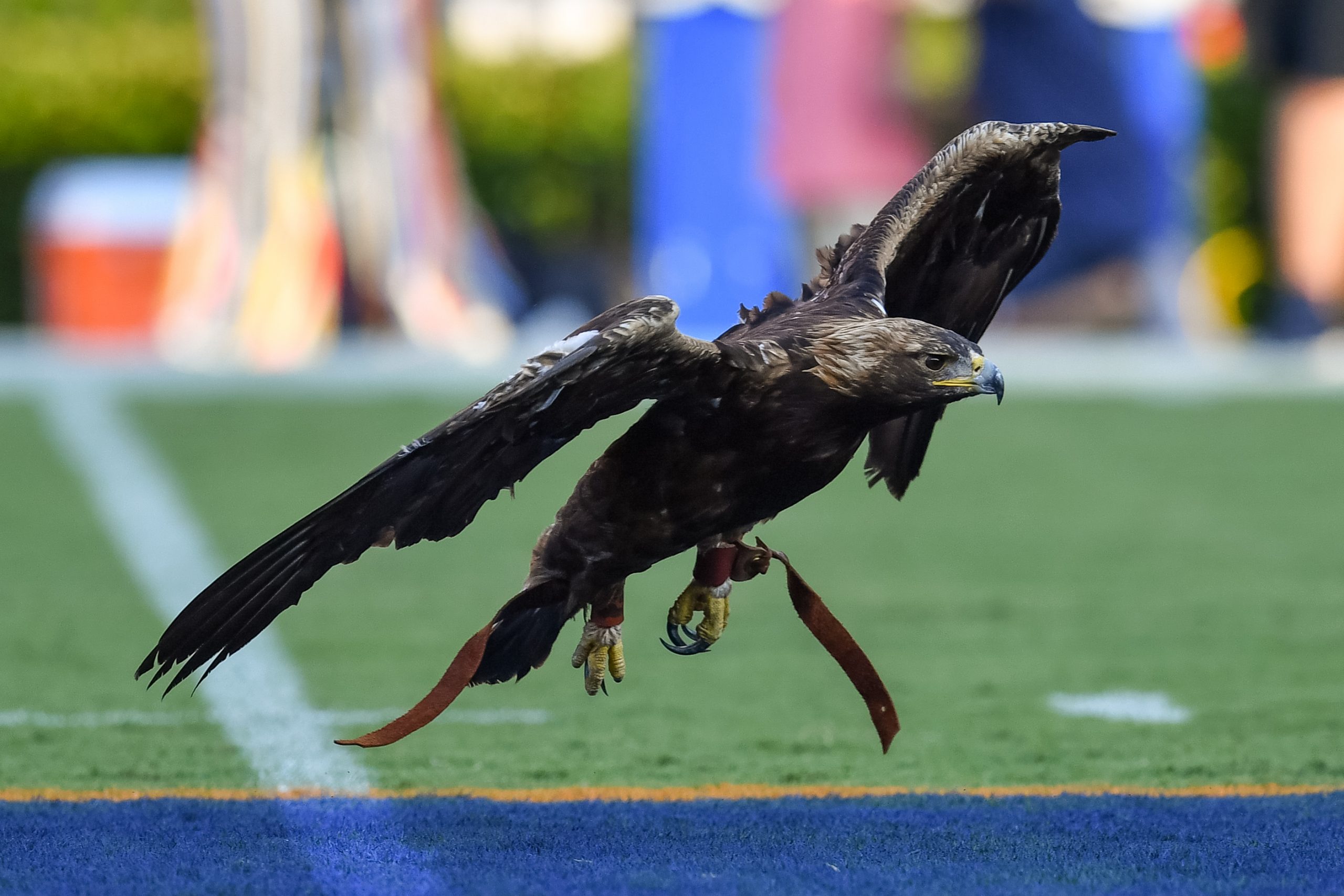 Aurea came to the center in 2016 after being found near Selma, Alabama with an injury to her right wing. Unfortunately, the aftermath of the injury left her permanently unable to regain normal flight stamina and she was deemed non-releasable.
Aurea's first stadium flight was on November 17, 2018 prior to the Auburn vs. Liberty game. She was officially named War Eagle VIII on November 22, 2019. Aurea has a 6.5-foot wingspan and weighs 7.7 pounds.
As the third War Eagle to reside at the Auburn University Raptor Center, she serves not only as a symbol of the Auburn spirit, but also as an ambassador for her species.