Independence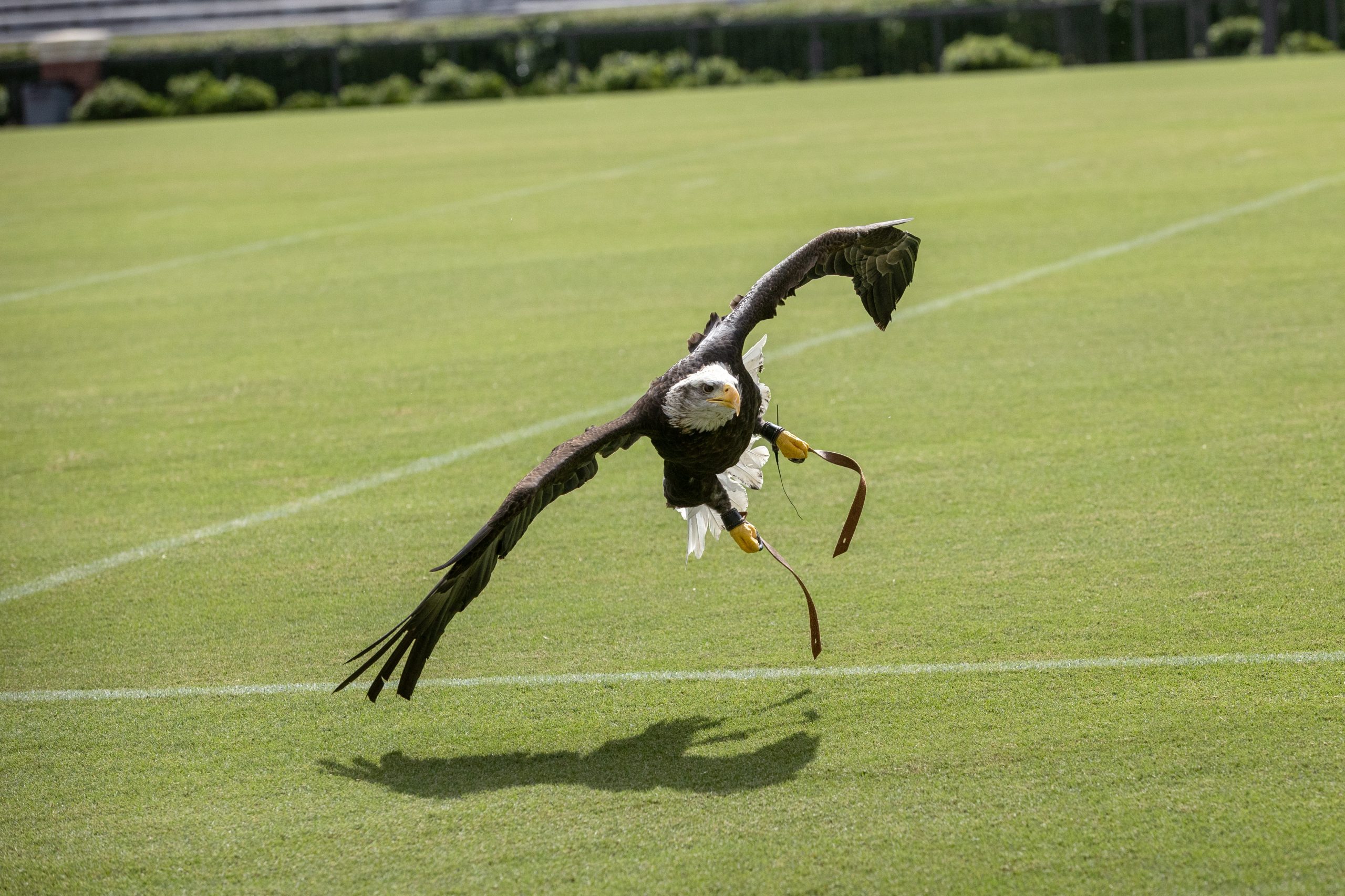 Independence, or Indy for short, came to the center in 2018 from a Florida rehabilitation center where she was admitted as a baby with a wing injury. Although her wing healed, she imprinted on people during her time in rehab and therefore, is non-releasable. She now serves as one of our ambassadors and helps us educate thousands of people about the importance of raptors.
She flew before an AHSAA high school championship game at Jordan-Hare Stadium in 2019. She made her debut Auburn pre-game flight during the 2021 football season.
Indy weighs around 7 pounds and has a roughly 6-foot wingspan.