Melvin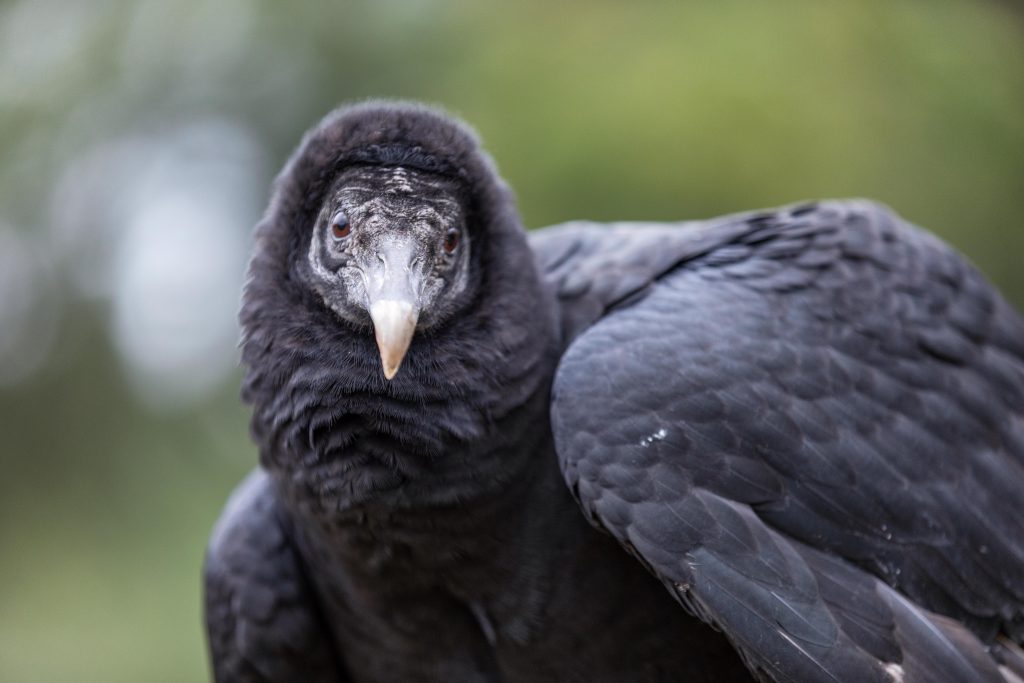 Melvin joined the education team in 2007 after being deemed non-releasable due to being a human imprint. As a human imprint, Melvin does not identify with others of his species, has no natural fear of people, and looks to people to provide him with food.
Melvin is frequently flown at our flighted shows and has helped countless people gain a greater appreciation of vultures. He is given different enrichment activities each day that allow him to exhibit his natural behaviors and demonstrate the problem-solving abilities that vultures have.
Black Vultures have a wingspan ranging 53.9-59.1 inches and weigh between ~1600-2200 grams.