Auburn University Research Initiative in Cancer
Programs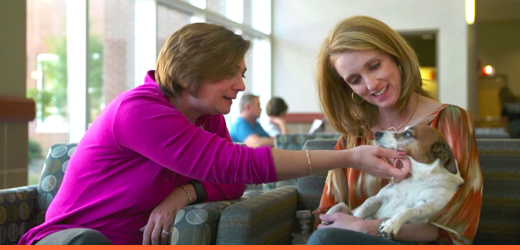 As part of its mission, AURIC will administer or sponsor a variety of programs annually. These programs will enhance community knowledge, increase collaboration and interaction between cancer researchers, and improve faculty success rates when applying for funding.
Proposal Pre-review
Proposal pre-review program – Faculty are encouraged to submit proposals to an AURIC review panel for NIH/NSF style reviews prior to submission. Data show that pre-review is probably the single most effective tool to enhance grant review scores.
Faculty are encouraged to use this program early in the planning stages as well as prior to submission of the completed proposal. Faculty must allow two weeks for review. For further information, contact the AURIC director at AURIC@auburn.edu
Major Grants Program
The Major Grants Program (MGP) is designed to fund projects designed to create the preliminary data to support a significant extramural proposal. Proposals may request up to $200,000 over a period of two years. The principal investigator must have a track record of extramural funding to submit a proposal. Interdisciplinary proposals are strongly encouraged.
The MGP application process includes release of the program RFP (February or March), a preliminary meeting of interested parties (late March or early April), submission of a pre-proposal (early June) and invited submission of a proposal (early July). Funding starts October 1 and ends September 30th. Adequate progress in the first year is required for year 2 funding to be released.
AURIC Major Grant program RFP 2017
Seed Grant Program
The Seed Grant Program is designed to fund projects that are novel and potentially high risk but high reward. Proposals may request up to $20,000 for one year. The RFP is usually released in March with proposals due in early June. Funding starts October 1 and ends September 30th.
Graduate Fellowship Program
The AURIC Graduate Fellowship Program supports doctoral students working on cancer related research projects. Fellowships are awarded at the standard rate for the College of Veterinary Medicine and are for a period of one year. Fellowships may be renewed for up to three years (total) if the student makes adequate progress and remains enrolled as a doctoral student. The program RFP is released in March and proposals are due in early June. Funding starts October 1 and ends September 30th.
AURIC Graduate Fellowship RFP 2017
Funding for AURIC research grants comes from a variety of sources including the state of Alabama and donations from people like you. Please consider making a donation to support AURIC's cutting-edge cancer research programs.