NIH Administers First Clinical Trial Treatment for GM1 drug therapy created by Auburn, UMass
This milestone marks the first patient with GM1 gangliosidosis treated with gene therapy created through research alliance between Auburn's Scott-Ritchey Research Center at the University of Massachusetts.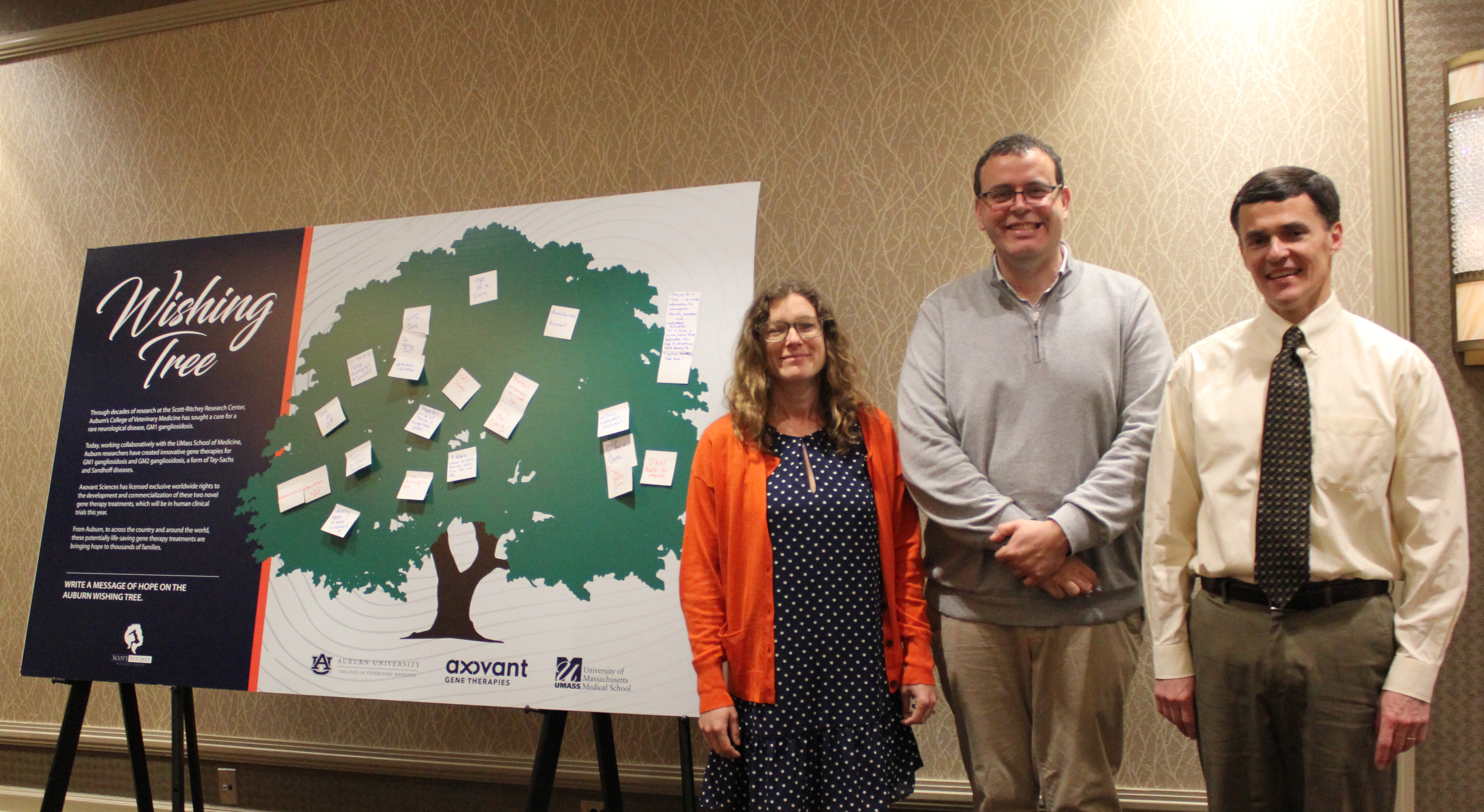 About the Scott-Ritchey Research Center
The Scott-Ritchey Research Center is an integral part of Auburn University and the College of Veterinary Medicine for more than 40 years.
The Scott-Ritchey Research Center mission is to conduct cutting-edge basic and translational research to improve the health of dogs and cats, and to communicate these findings to the clinical and scientific communities to facilitate their application.
The Scott-Ritchey Research Center is a state-of-the-art, interdepartmental and interdisciplinary research program at the College of Veterinary Medicine. The center relies on private and grant funds for a majority of its ground-breaking research.
THIS IS HOPE FOR A CURE
For more than four decades, Scott-Ritchey researchers have sought a cure for GM1 gangliosidosis, a rare, neurodegenerative disease found in animals and humans. Today, Dr. Doug Martin and a team of Scott-Ritchey Research Center scientists believe they have found a cure for the disease. His research, an extension of work that began by mentors Dr. Henry Baker and the late Dr. Nancy Cox, is a gene therapy to produce enzymes found missing in GM1 and Tay-Sachs-related diseases.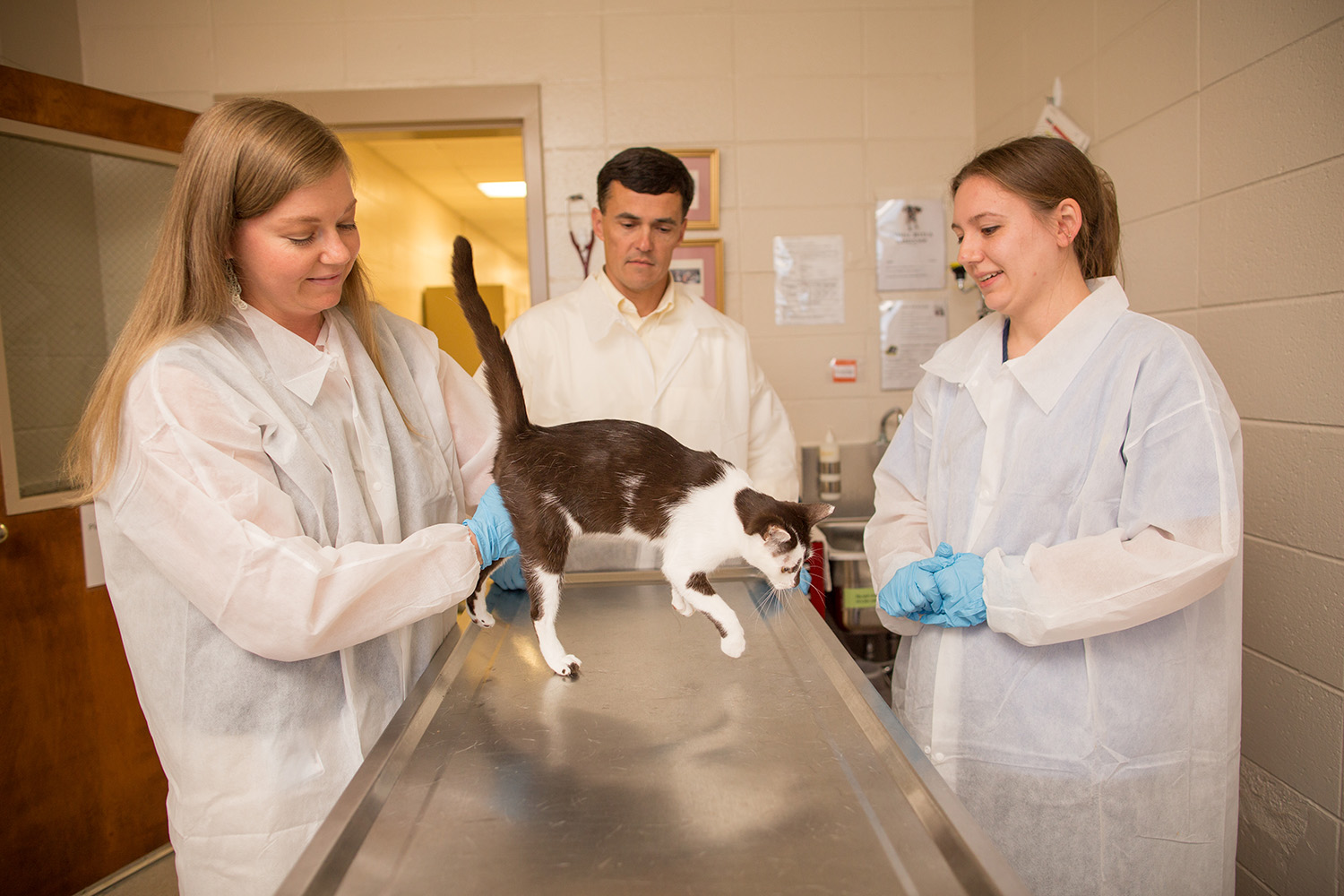 READ the latest about GM1/Tay-Sachs/Sandhoff: Promising Therapy for Fatal Genetic Diseases in Children Nears Human Trials.
WATCH a video about current research efforts to cure GM1.
Martin and his team have successfully extended the life expectancy of cats by more than five times compared to non-treated GM1 cats with the use of gene therapy, a non-harmful viral vector to produce enzymes missing in GM1 and Tay-Sachs-related diseases.
"There is no question now the disease can be treated successfully," Dr. Martin said. "We have seen how it has worked in cats with the disease and how it is has extended their lives as healthy animals."
Now, the goal is human clinical trials, slated for early 2019 at the National Institutes of Health. The Tay-Sachs Gene Therapy Consortium, an international collaborative group of scientists committed to searching for a cure, have developed and tested the vector based on the adeno-associated virus (AAV).  Read about the most recent research effort.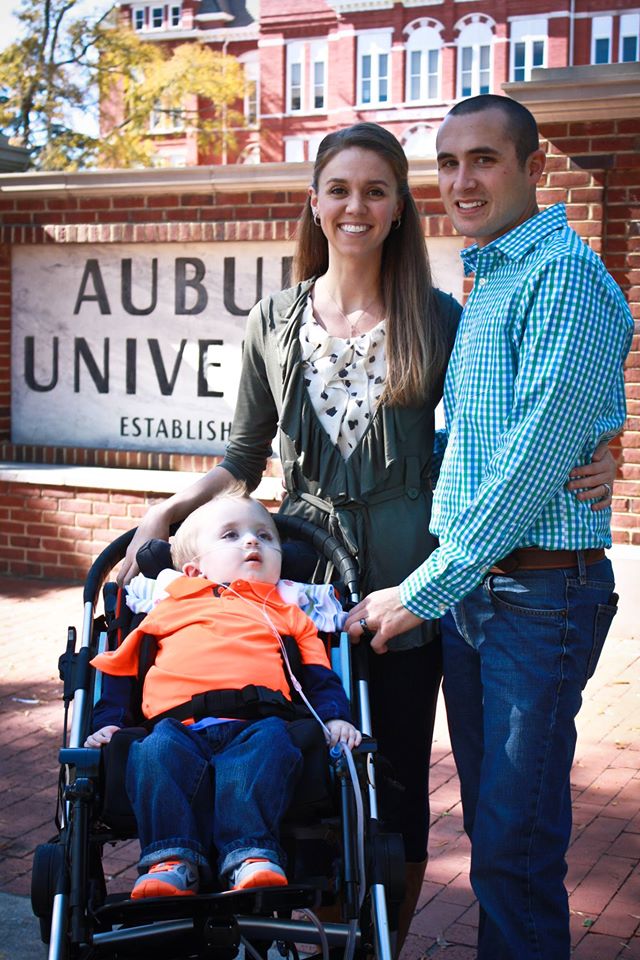 Cure GM1 
In 2013, Michael and Sara Heatherly, both Auburn alumni, received the devastating GM1 diagnosis for their son, Porter, at just four months old. Soon after, they learned of the ongoing research at Scott-Ritchey and believe that this research gives families' hope.  Porter Heatherly died Nov. 10, 2016, but the fight continues.
Now, a second child in Alabama was diagnosed with GM1. Clara, the daughter of Ryan and Jenny Bragg of Hoover, is spunky and full of life. Diagnosed with juvenile GM1, the Braggs are on a mission to raise money for the clinical trial, which they believe will help Clara. Watch the Bragg's video.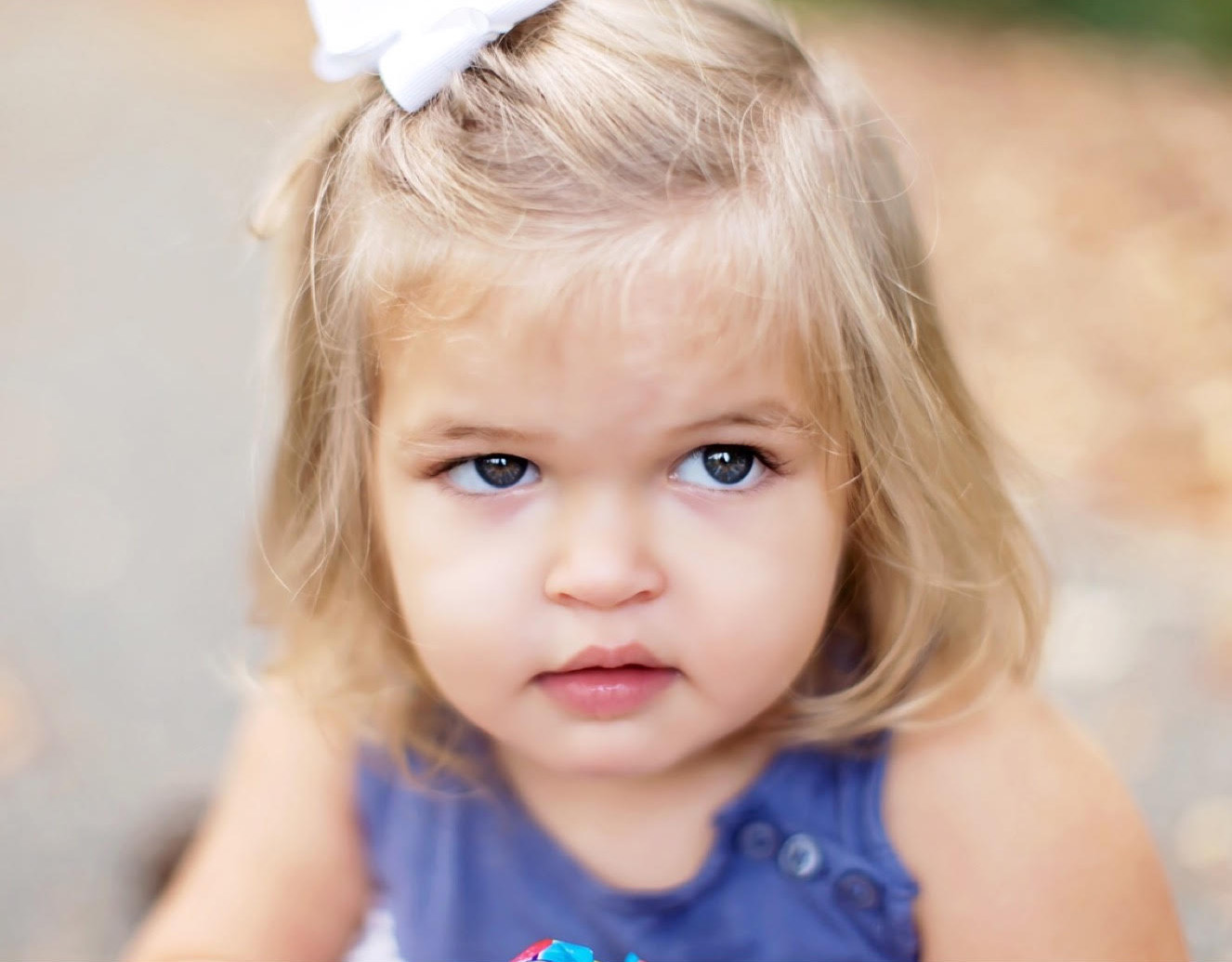 Read about families raising money to fund a cure for GM1 , and the feature on the Bragg family in Alcalde magazine.
How can you help?
Make a donation to support GM1 research online through the Auburn University Foundation. Gifts given to
support GM1 research are designated to "Porter's Fund" in honor and memory of the late Porter Heatherly, who passed away Nov. 10, 2016.
Gifts by mail should be made out to Auburn University Foundation and sent to the attention of:
Auburn University Foundation
Attn: Gift Processing
RE: Scott-Ritchey GM1 Research
317 South College Street
Auburn, Alabama 36849