Summer VIP (Veterinary Intensive Program)
Application deadline: Monday, February 6, 2023, 8:00am central
Current college students interested in careers within the veterinary profession are invited to apply for one of only 10 seats in a week-long summer intensive program designed to prepare prospective veterinary students for veterinary careers while growing a cultural balance across the veterinary profession. Fostering a collaborative, open-minded environment that prioritizes tolerance and partnership grounded in a broad worldview, the summer Veterinary Intensive Program provides future veterinary students with a behind-the-scenes look at what it takes to become a successful veterinary professional.
Sponsored by the Auburn University College of Veterinary Medicine and the Office of Inclusion and Diversity and selected through a competitive application process, the Summer VIP program is centered around celebrating all cultures, backgrounds and viewpoints to cultivate a more balanced ecosystem within the veterinary profession. Read more about Auburn University's commitment to diversity.
Participants will spend one week on Auburn's campus gaining small and large animal medicine experience, developing professional skills, preparing to complete the VMCAS application and for the interview process, while encouraging a diverse student and alumni population that will ultimately benefit both society and the overall veterinary profession. Preparing all students for a fair and equitable workforce, the program offers current college students a unique, first-hand experience inside Auburn's Bailey Small Animal and J.T. Vaughan Large Animal Teaching Hospitals, as well as in the critical areas of anatomy, histology and parasitology alongside current Auburn veterinary faculty and students.
Coordinated by second-year DVM student Starr Hutcherson, the second annual Summer Veterinary Intensive Program will occur May 21-27, 2023, on the Auburn University campus. Meals and lodging will be provided for all participants for the duration of the program. Participants are required to provide their own transportation to and from Auburn University, arriving Sunday, May 21, 2023, and departing Saturday, May 27. Participants who complete the Summer VIP will be eligible for a waiver for the Auburn Vet Med supplemental application fee when/if applying to Auburn's DVM program (applying to Auburn's DVM program is not a requirement for participation in the VIP program).
Completed application materials must be submitted by 8:00am central on Monday, February 6, 2023.
Interviews will occur remotely during the week of February 13, 2023, for all applicants who are invited to interview.
Letters of invitation will be emailed to applicants by early March 2023.
Application Requirements:
Current Alabama or Kentucky resident
Rising sophomore, junior or senior college student or recent college graduate
Minimum 3.0 GPA (on 4.0 scale)
Career interest in the veterinary profession
Unofficial college transcripts
Current résumé
Personal/professional statement
Equity and inclusion essay
One letter of recommendation from a college advisor, faculty mentor and/or veterinarian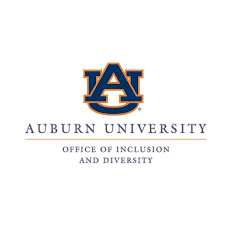 Made possible by a grant from the Office of Inclusion and Diversity Inclusive Excellence Programming Fund.
Questions? Email admissions@vetmed.auburn.edu.
Auburn University is an equal opportunity employer/educational institution.