2023 Annual Conference
& J.T. Vaughan Equine Conference
October 5 – 7, 2023
The 2023 Annual Conference marks a tradition of 116 years of continuing education at Auburn University's College of Veterinary Medicine. Our Annual Conference provides opportunities for Auburn alumni, faculty, students, veterinary technicians and other veterinary professionals to participate in cutting-edge continuing education sessions and professional networking opportunities.
This year's conference is scheduled to be held October 5-7, at The Hotel at Auburn University and Dixon Conference Center, in the heart of the Auburn University campus. We'll continue to update the website as details are finalized.
Registration Information
Pre-registration has closed.
On-site registration will be available from 4-7 p.m. on Wednesday, October 4 and again beginning at 7 a.m. on Thursday, October 5.
2023 Annual Conference & J.T. Vaughan Equine Conference registration is now open.
Practitioner Registration: Refunds, less a $50 processing charge, will only be issued for those registrants cancelling at least 2 weeks prior to the conference date.
Technician and Assistant Registration: Refunds, less a $10 processing charge, will only be issued for those registrants cancelling at least 2 weeks prior to the conference date.
*Registration is best completed on a desktop or laptop rather than a mobile device.
Featured Speakers
Sponsors and Exhibitors
We understand the value of both your time and marketing commitments, and we have designed the 2023 Annual Conference program, networking opportunities and social events with that in mind. A limited number of exhibit booths are available for reservation that will provide a variety of opportunities to network with conference participants while raising awareness about your organization. In addition, several sponsorship opportunities are available; one complimentary exhibit booth is included with sponsorship commitments of $5,000 or more. More information about exhibit booths and sponsorship levels and benefits can be found through the link below.
2023 Sponsors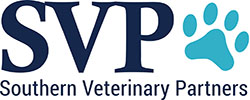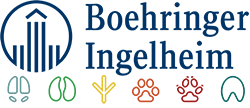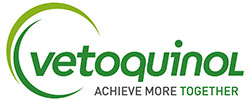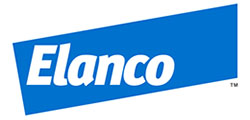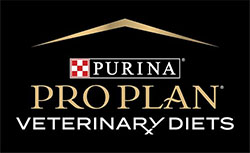 2023 Exhibitors
Alabama Veterinary Medical Association

Booth 34

Amdec Anesthesia Services

Booth 15

AmeriVet Veterinary Partners

Booth 9

Antech Diagnostics

Booth 19

Art by Barbara Keel

Booth 20

Auburn University College of Veterinary Medicine Advancement

Booth 32

Boehringer Ingelheim

Booth 30

Boehringer Ingelheim – Equine

Booth 31

BRD Vet RX

Booth 16

CareCredit

Booth 4

Choice Medical Systems Inc.

Booth 3

Christian Veterinary Mission

Booth 26

Dawatek

Booth 27

Dechra

Booth 8

Elanco

Booth 23

Hill's

Booth 18

IDEXX

Booth 22
Merck Animal Health

Booth 5

Multi Radiance

Booth 12

Nestle Purina Pet Care

Booth 24

Nutramax Laboratories

Booth 25

NVA

Booth 17

PRN Pharmacal

Booth 28

Southeast Medical Books

Booth 29

Southern Union Vet Tech Program

Booth 33

Southern Veterinary Partners

Booth 1

Standard Process

Booth 10

The Natural Vet

Booth 21

Universal Imaging, Inc.

Booth 11

Vetoquinol

Booth 2

Visbiome Vet

Booth 7

Wickliffe Veterinary Pharmacy

Booth 6

Zoetis Diagnostics

Booth 13

Zoetis Petcare

Booth 14
Schedule at a Glance
Hotel Accommodations
For the convenience of our conference attendees, we have secured a group rate for guest rooms at the conference venue. This discounted rate will be available once conference registration opens. Conference and/or Class Reunion registration will be required prior to reserving a room within the group block. A group rate code will be provided to registrants with their conference and/or class reunion confirmation email.
The Hotel at Auburn University and
Dixon Conference Center
241 S. College Street
Auburn, AL 36830
Reservations: 334-821-8200
TownePlace Suites Auburn
1117 S. College Street
Auburn, AL 36832
Reservations: 334-466-8390
Class Reunions
Class reunions will be held on Saturday, October 7. Registration includes dinner and a class photo. This year the College of Vet Med will host the classes of: 1973, 1978, 1983, 1988, 1993, 1998, 2003, 2008, 2013, and 2018. Members of each of these classes will be contacted by your class coordinator who will share more details. Pre-registration is required.
* Class reunions are approved by Auburn University for adults age 18 and over.
Know Before You Go
Conference Venue
The Hotel at Auburn University and Dixon Conference Center
241 S. College Street
Auburn, AL 36830
800-228-2876
Reservations: 334-821-8200
Check-in/Registration Desk Hours
Attendees may pick up their registration packets at the conference venue during the following hours:
Wednesday, Oct. 4: 4 pm – 7 pm
Thursday, Oct. 5: 7 am – 6 pm
Friday, Oct. 6: 6:30 am – 6 pm
Parking
Conference Center: Parking will be available in the parking deck, adjacent to the hotel. Attendees driving in to the conference each day may drive straight to the parking deck rather than pulling in to the loop in front of the hotel. Valet staff will be stationed at the entrance to the deck. Attendees will have the option to valet ($15/day) or self-park ($10/day). The valet staff will direct attendees to the self-park levels of the deck.
College of Veterinary Medicine: For any events hosted at the CVM, including the Back-to-College event, scheduled for Saturday, attendees should park in the large parking lot adjacent to Greene Hall. To ensure that our clients are able to find parking at all times, please avoid parking in the small animal teaching hospital lot.
Conference Name Badges
All registered attendees and paying guests will receive a name badge. Name badges are required for admission to the lectures, exhibit hall, and meals. Please wear your name badge throughout the conference.
Proceedings
Proceedings, when provided, will be available online beginning Monday, October 1 for all registered attendees wishing to print in advance. Once available, a separate email will be sent to all registrants with the link and password needed to access them. Multi-part lectures, extending more than one hour, may have combined proceedings. Electronic access will remain available until the end of the year.
What to Pack
Business casual is appropriate for all sessions and events at Annual Conference. The Back-to-College event on Saturday is casual. Wear your favorite Auburn gear. Cocktail attire is appropriate for those attending reunions. We do recommend that you dress in layers for the education sessions as temperatures in meeting rooms can vary.
Wi-Fi at The Hotel at Auburn University and Dixon Conference Center
Wi-Fi will be provided for our conference at no charge; use AU_Guest. No password is needed.
Education
This year's conference will offer attendees up to 20 hours of CE with options in multiple areas of interest. When available, view the full schedule and list of speakers on our conference website. With the exception of the FL pharmacy course and wet labs, there is no advance registration required to attend any specific education lecture. However, space may be limited in individual lecture rooms.
Class Reunions
Reunion registrants will receive communication from Jo Beth Williford (jobeth@auburn.edu) with details specific to your class event two weeks prior to reunions.
---
Annual Conference lectures are the property of the speaker and/or Auburn University. Recording and/or redistribution in any manner or for any purpose is strictly prohibited. Registration is nontransferable and CE credit will only be issued to conference registrant. Conference content is available to registrant only.

top